Leak On ISS Traced To Russian Module After Late-Night Search
KEY POINTS
The air leak was first detected in September 2019
The astronauts were awakened by flight controllers Monday night to conduct a search
The late-night search finally traced the leak to the Russian module
NASA said the leak did not pose any immediate danger to the astronauts
An air leak on the International Space Station (ISS) has finally been traced to the Russian service module of the orbiting laboratory after a late-night search earlier this week.
In September last year, NASA and its partners detected an increase in the standard cabin air leak rate on the ISS. Investigators previously tried to identify the source of the leak by sealing off each section. The ISS crew members were also moved to the Zvezda service module, the Russian segment of the ISS, while tests were conducted in the Japanese, U.S. and European modules.
Late on Monday night, the crew members were awakened by the flight controllers as the leak appeared to grow in size. They conducted tests in the Zvezda Service Module and found the leak was coming from its main work area.
"One by one, the crew closed hatches between Zvezda's aft and forward sections and Zvezda's passageways to the Pirs Docking Compartment and the Poisk module while using an ultrasonic leak detector to collect data," NASA said in a statement. "The size of the leak identified overnight has since been attributed to a temporary temperature change aboard the station with the overall rate of leak remaining unchanged."
In a tweet, Russia's space agency Roscosmos said the leak is causing an air pressure decrease of 1 millimeter per 8 hours.
Both NASA and Roscosmos stressed the leak did not pose any immediate danger to the safety of the crew. The only thing it caused is a "slight deviation" of their schedules.
Additional testing to search for the exact location of the leak is underway.
For now, the hatches on ISS have been opened and normal activities have resumed, with crew members preparing for this weekend's arrival of the Northrop Grumman cargo and the mid-October arrival of three more astronauts. By the end of October, the ISS will be receiving four astronauts of SpaceX Crew-1, the first crewed mission using a commercial spacecraft.
In 2018, a 2-millimeter (0.04 inches) air leak was spotted on the ISS. It was detected in the Russian Soyuz spacecraft, which was attached to the Rassvet module, and was sealed immediately.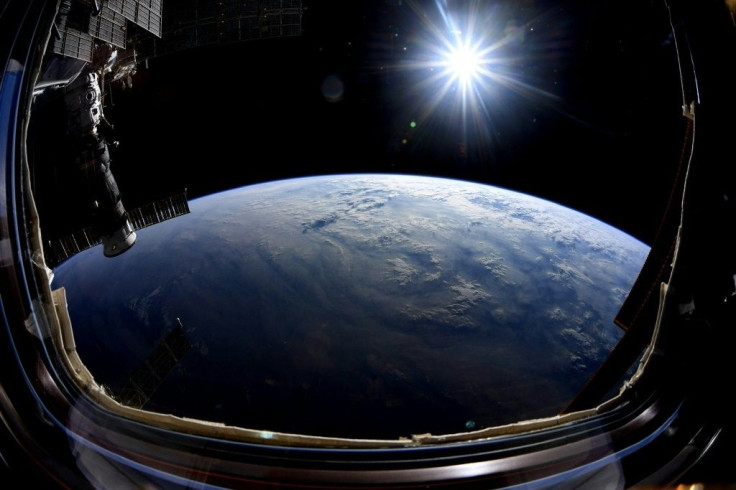 © Copyright IBTimes 2023. All rights reserved.