New Air Leak Found On The International Space Station
KEY POINTS
A new air leak was detected on the ISS
ISS crew members were relocated to the station's Russian segment
The air leak in 2018 might have been caused by a drilling mistake
NASA recently confirmed that a new air leak had been detected on the International Space Station (ISS). Due to this matter, the crew members of the ISS were temporarily relocated to the Russian segment of the station.
Through an official statement, NASA announced that the members of the ISS Expedition 63 crew, which include astronaut Chris Cassidy and cosmonauts Ivan Vagner and Anatoly Ivanishin, will be staying in the Zvezda service module from Friday to Monday.
This module is regarded as the Russian segment of the ISS. The crew members will be temporarily relocated in order to minimize the activity on the station, allowing NASA to conduct an investigation of the possible source of the leak.
It is not yet clear what caused the new air leak, but according to NASA, tiny air leaks usually occur over time. Usually, these minor issues are solved through the routine re-pressurization of nitrogen tanks onboard.
"Now that we have a relatively quiet period in the operations — spacewalks, vehicle traffic, additional crew members can all result in fluctuations — the crew will be shutting the hatches to every single module so the ground can monitor each module's pressure to further isolate the source," Dan Huot, a spokesman for NASA, told Space.com.
Despite the presence of an air leak, NASA noted that the crew members of the ISS are in no immediate danger. This isn't the first time that a leak was detected on the massive orbiting station. In August of 2018, a small hole was detected in the orbital compartment of the Soyuz MS-09 spacecraft.
Initial investigations revealed that the hole, which measured about two millimeters wide, might have been caused by a small meteorite that hit the ISS. Dmitry Rogozin, head of the Russian space corporation Roscosmos, noted that it was also possible that the hole might have been caused by a drilling mistake.
"We are considering all the theories. The one about a meteorite impact has been rejected because the spaceship's hull was evidently impacted from inside," he said, according to the Russian news agency TASS.
"However it is too early to say definitely what happened," he added. "But, it seems to be done by a faltering hand… it is a technological error by a specialist. It was done by a human hand - there are traces of a drill sliding along the surface. We don't reject any theories."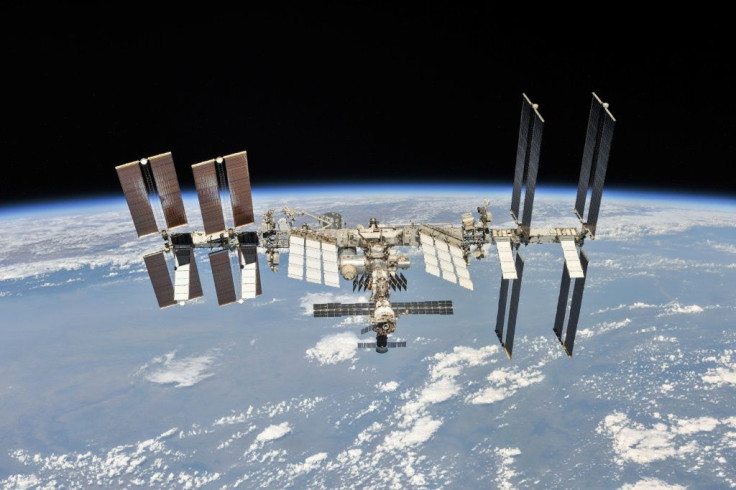 © Copyright IBTimes 2022. All rights reserved.
FOLLOW MORE IBT NEWS ON THE BELOW CHANNELS