Lebanon ISIS Threat: Islamic State 'Emirate' To Be Declared In Lebanon, Says Report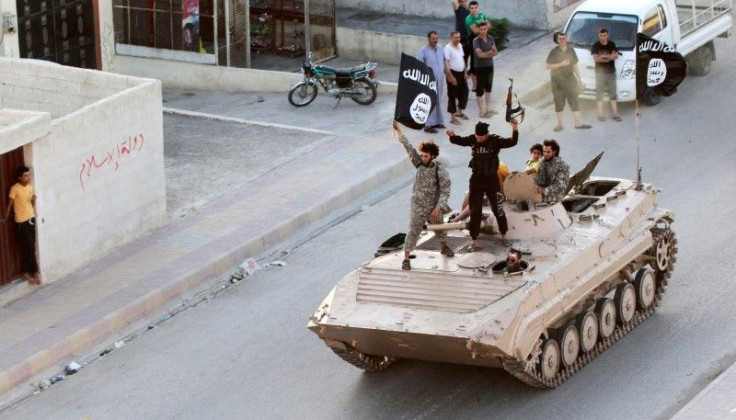 Parts of Lebanon may soon become part of the Islamic State group, as the brigade also known as ISIS prepares to declare an Islamic "emirate" in the country, security sources told Lebanon's Daily Star. ISIS fighters are demanding support from the northern Syrian faction in order to extend the group's geographical influence into Lebanon, according to the report published Monday.
ISIS commanders have already begun the process of setting up a military committee to coordinate the group's Lebanese affairs. The militant group has yet to choose a commander for the Lebanese mission, however, and rumors that radical Lebanese Sunni cleric Ahmad al-Assir would be appointed "emir" were not true, the security sources said. While prominent ISIS figures, including the Syrian commander known as Abu Musaab Halous, who played a key role in capturing Syria's Raqqa province for the group in 2013, are involved in some of these efforts, the push to declare an emirate in Lebanon reportedly has yet to receive approval from ISIS' backers.
The news comes amid reports that ISIS has been amassing fighters in Syria's strategic Qalamoun province, just across the border from Lebanon. The group, which gained international attention for publicizing its beheadings and other brutal tactics, has been training recruits and defectors from smaller rebel factions in the area, according to a report from the Telegraph. The report noted, however, that ISIS leader Abu Bakr al-Baghdadi was not yet interested in seeking a takeover in Lebanon, instead plotting to target a string of border towns that form a base of support for Hezbollah, the Lebanese Shiite group that has fought the militant Sunni group's expansion in Lebanon and Syria.
Lebanon has increasingly faced the consequences of neighboring Syria's almost 4-year-old civil war, including the rise of the ISIS insurgency. The country's military has been battling jihadists streaming across the border from Syria, with an estimated 3,000 guerrilla fighters from ISIS and the al-Qaeda affiliated Nusra Front believed to be hiding out along the country's mountainous eastern border area, Al Jazeera said. The United States recently furnished more than $25 million worth of military aid to Lebanon's army in order to help address the growing extremist threat in the country.
© Copyright IBTimes 2023. All rights reserved.