Lebanon Rockets Strike Israel As Death Toll In Gaza Surpasses 150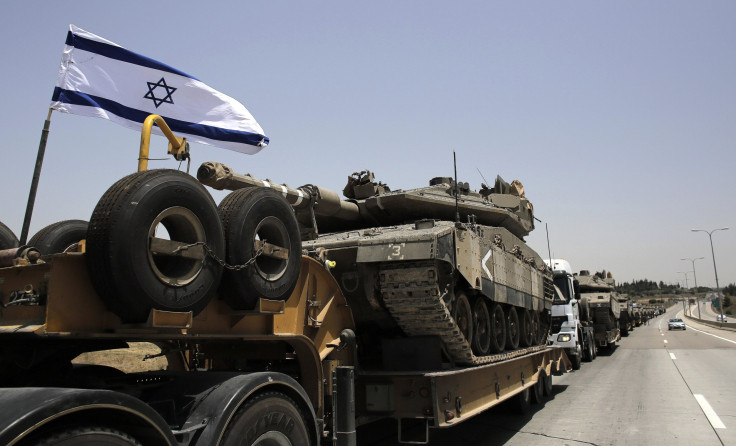 The Israeli military confirmed Saturday evening it has launched a strike on Southern Lebanon after at least two rockets hit the Western Galilee town of Nahariya.
"Two rockets fired from Lebanon hit uninhabited areas in the Nahariya region," an army spokeswoman told AFP.
Friday, three rockets were launched from Lebanon to Israel prompting the Israelis to fire at least 25 artillery shells.
Southern Lebanon is a stronghold of the Shiite militant group Hezbollah, but both Israeli and Lebanese officials do not think the group was behind Friday's rocket attacks. Hezbollah and Hamas have had a rocky relationship since the start of the Syrian Civil War in 2011, with Hezbollah siding with Bashar Assad and Hamas siding with the rebels. However, the two are bonded by a mutual struggle against Israel.
The Daily Star reported Osama Hamdan, the head of Hamas' international relations department, said there is cooperation on the ground between the two militant groups.
"The relationship with Hezbollah and Iran today is better than everyone thinks, and ties with Hezbollah [specifically] is by far better than what [enemy] optimists want to believe," Hamadan said in remarks published Saturday in As-Safir news. "These ties are based on confronting the Zionist and working on liberating Palestine. Everyone is keen on preserving such a relationship regardless of how much the circumstances change and opinions differ."
However, neither party has released an official statement claiming responsibility for the missile launches.
Saturday's artillery strike on Lebanon began just minutes after an IDF attack on the home of the Gaza police chief, killing at least 18 Palestinians. The death toll in Gaza has now surpassed 150 in the past five days, the Associated Press reported.
© Copyright IBTimes 2023. All rights reserved.
FOLLOW MORE IBT NEWS ON THE BELOW CHANNELS