LG Challenges Samsung Galaxy Fold With Dual-Screen LG G8X ThinQ
Korean tech giant LG has unleashed a new smartphone meant to take on Samsung's Galaxy Fold, Huawei's Mate X, and pretty much every other smartphone available in the market today. The new handset, the G8X ThinQ, is a feature-packed dual-screen smartphone that costs less than some flagships from other smartphone makers.
LG's latest offering doesn't have a foldable screen like the one on the Galaxy Fold or Mate X. Instead, it has two 6.4-inch OLED FHD screens that work together via a specially designed case with a hinge at the center. The two screens can be used as one huge display (with a gap in the middle as per The Verge), or as two separate displays that allows users to do two or more things at any given time.
While the device might feel bulky thanks to the accessory case, users can simply take detach one display to use it as a standalone smartphone that can fit in a pants pocket or clutch easily, CNet noted. The G8X ThinQ can be used separately from the Dual Screen case without losing anything but a second display.
The G8X ThinQ is powered by a Snapdragon 855 SoC, which is basically what most flagships such as the Galaxy S10E and S10+ use. This is backed by 6GB of RAM and 128GB of storage, expandable to 2TB via microSD. It runs on Android 9 Pie at the moment.
The two OLED displays feature 2,340 X 1,080 resolution at 403 pixels per inch. An in-screen fingerprint reader is embedded in the display, allowing users to unlock the screen with just a tap of a finger. The fingerprint reader works fast enough, CNet noted, but not as fast as some offerings in the market like the one on the OnePlus 7T.
The G8X ThinQ features two rear cameras: a 78˚ Standard rear camera for every kind of shot, and a 136˚ Ultra-Wide sensor that's seemingly become the standard right now. What's more interesting is the 32MP camera in front; this can be used to take great selfie shots.
The device features a 4,000 battery that allows users to do a lot of things, whether using just one or both displays. It can be charged using a USB-C type charger or pogo-type charger with the Dual Screen case attached.
LG is selling the device for $700, both the actual device and Dual Screen accessory case included. Preorders are now accepted via LG's website.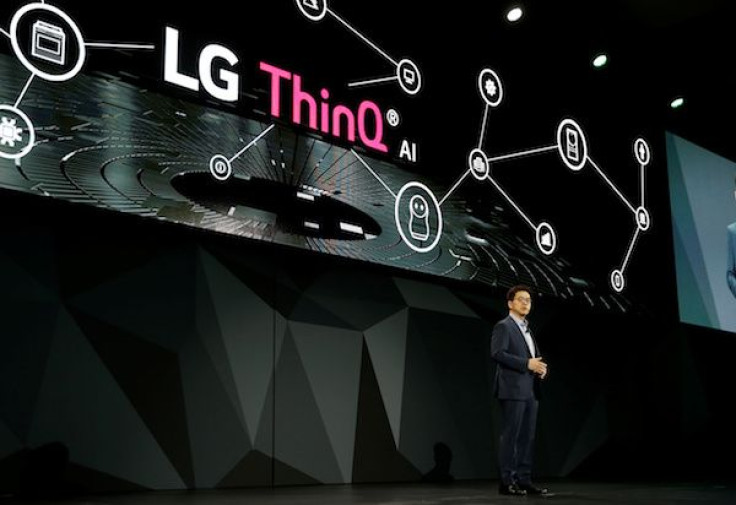 © Copyright IBTimes 2023. All rights reserved.