Libyan Rebel Says He's 'Waiting' For Egyptian Military Operation Inside Country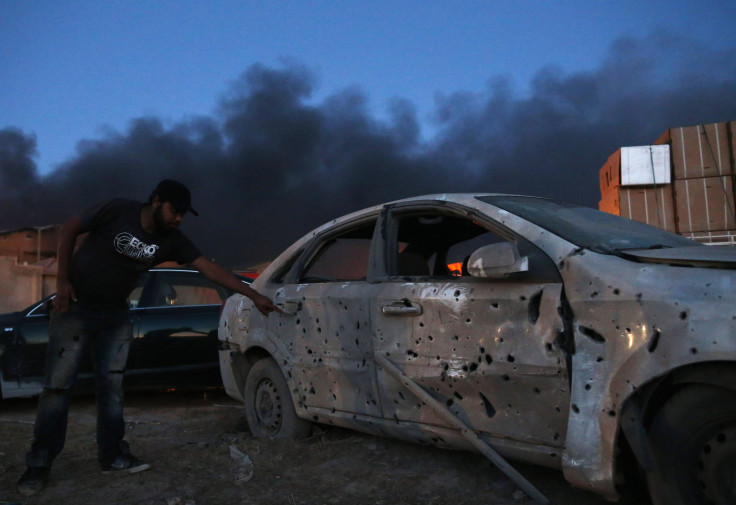 A spokesperson working for Libyan renegade Gen. Khalifa Hifter said Friday that his forces are "expecting and waiting" for an Egyptian military operation inside the country that would help then overthrow the current government, according to Al-Shorouk news agency.
According to Egypt's Al-Masryoon newspaper, Hifter, who is leading armed clashes against the interim government, said that his country would cooperate with Egypt to fight "extremists" in both countries. He said he is leading a war on terrorism in Libya and that he would hand over to Egyptian soldiers the leaders of Egypt's Muslim Brotherhood who have sought refuge in Libya.
Egyptians officials have not commented on the possibility of an operation in Libya.
Libya has been dealing with escalating violence in Tripoli and the eastern part of the country since Hifter
began his attack
on government forces weeks ago. Hifter, who is originally from the eastern part of the country, supported the late Libyan president Muammar Gadhafi but turned against him in the 1980s during the war with Chad. He has garnered support from tribes and communities in his home area.
On Friday, violence between supporters of Hifter and the Libyan government escalated throughout the country.
Pro-Hifter protesters stormed Tripoli's Martyrs Square in an attempt to drive out opponents.
A car bomb detonated outside the home of the head of the Libyan capital's now disbanded Supreme Security Committee. Hashem Bashar, who now works on integrating Libya's former rebel militias into the security forces, told AFP that he was the target of the blast. Hifter reportedly survived a suicide bomb attack on his residence in the eastern city of Benghazi Wednesday. No one immediately claimed responsibility for the bombing.
The growing violence in the country has human rights advocates concerned.
The Office of the United Nations High Commissioner for Human Rights said Friday that worsening violence in the eastern part of the country has led to an escalation in human rights abuses and other forms of repression.
"We urge all sides to exercise the utmost restraint to avoid further escalation and engage in peaceful dialogue and we call upon the authorities to renew their efforts to meet their obligations under international human rights law, specifically with respect to protecting the right to life," Rupert Colville, a spokesperson for the office,
told reporters
in Geneva on Friday.
© Copyright IBTimes 2022. All rights reserved.
FOLLOW MORE IBT NEWS ON THE BELOW CHANNELS