Lionel Messi Shockingly Not Included In Barcelona Star's Greatest Of All Time List
KEY POINTS
Lionel Messi is not included in Barcelona youngster's greatest of all time list
Messi vowed to help Barcelona youngster follow his footsteps
Messi assisted Barcelona youngster's record-breaking goal against Levante
Lionel Messi is shockingly not included in Barcelona youngster's list of greatest soccer players of all time.
If a young player plays for Barcelona F.C., it is highly expected that he looks up to the Barca greats from both present and past. And usually, Messi's name will always be dropped. However, this was not the case for Barca academy product Ansu Fati.
The 17-year-old revealed his top four players in soccer history. And though his list evidently shows that he is influenced by Barcelona legacy, one name seems to be missing – "Leo."
Unlike typical Barcelona bred players, Fati shockingly isn't overwhelmed by Messi's greatness.
To begin with, his favorite goalkeeper was Victor Valdes, former Barça goalkeeper, whom he chose for his leadership skills. Next up is Carles Puyol, a legend for Barcelona, he was chosen for his strong character and his impact as captain. According to Fati, Puyol is his favorite defender.
In the midfield, Fati picked Xavi for his vision and soccer IQ. And while everybody expected to hear Messi as his favorite forward, Fati said Didier Drogba, BeSoccer.com reported.
"I'll stick with him because of his power and the way he scored goals," Fati said of Drogba.
Ironically, Fati is touted to be Messi's possible successor and one of the Barcelona youngsters who are viewed to have the potential "Leo" once had during his early years in soccer. In fact, the legend himself has vowed to help the teenager fulfill his dreams the same way he did.
"I like him and I'll try to help him. He is a fantastic player and has what it takes to succeed,"
As much as Messi would like Fati to become a soccer superstar, he also wants Fati to not rush in learning things as that was also what he did when he was younger.
"But if I look through my eyes, I would like him to have a gradual participation, as happened to me when I started. It must be remembered that he is only 16 years old," Messi emphasized.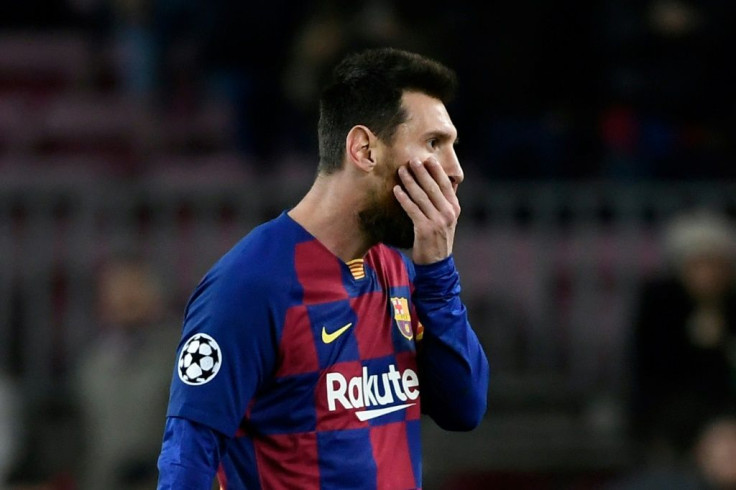 In Barcelona's win over Levante, Fati performed one of the best highlights of the club this season. He even made history in the process and scored a brace during Barca's 2-1 win at Camp Nou, becoming the youngest ever player to score a double in La Liga. It was evidently Fati's best performance of the campaign thus far. And what's even more interesting about the said feat was that Messi himself assisted both goals.
© Copyright IBTimes 2023. All rights reserved.