Live Stream of Bernanke Press Conference: Where to Watch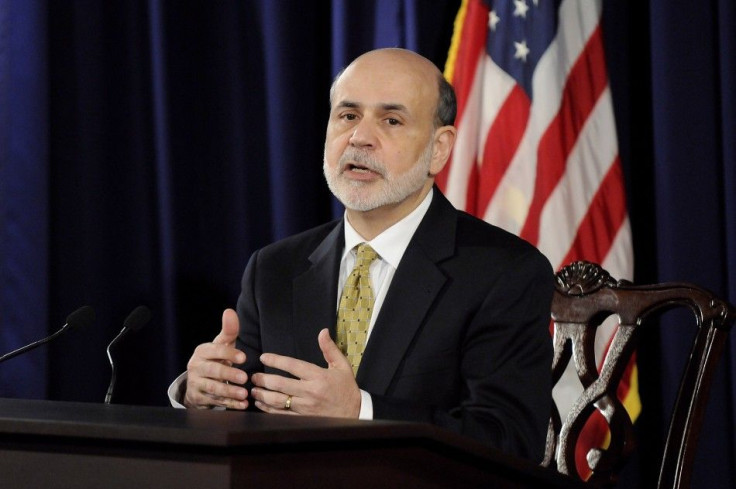 Ben Bernanke, the chairman of the Federal Reserve, will speak Thursday in Washington to a roomful of financial reporters, following the conclusion of a two-day meeting of the U.S. central bank's powerful rate-setting committee.
The International Business Times will live blog Bernanke's opening comments, which begins at 2:15 pm EDT, and the subsequent news conference.
The news conference will be broadcast live on the Federal Reserve's UStream channel. It also can be found at http://www.forextv.com/forex-news-story/bernanke-press-conference-live-video-following-fomc-announcement-september-13-2012-live-video.
Market-watchers are expecting a statement at the news conference that will pave the way for further unsterilized asset purchases by the institution -- something the markets have been discussing for months and is colloquially known as QE3. While expectations have been high in the past that a QE3 round of monetary easing would be announced, they have never been as elevated as they are now. Citigroup reports that a proprietary indicator shows that 99 percent of asset markets expect QE3 to occur.
Bernanke's words are considered market-moving, and they will be closely watched on Wall Street and in Washington. If QE3 is announced, the press conference is likely to take the air of a subdued victory lap, although reporters are likely to ask the chairman about any possible inflation-inducing drawbacks resulting from the action, and perhaps prod him as to why the action was not taken sooner. If QE3 is not announced, expect a ribbing.
The press corps has been markedly hostile to Bernanke in previous appearances, especially when preceded by weeks of weak economic indicators. Fresh in everyone's mind will be the very ugly employment report released last Friday, which showed only 96,000 jobs being created in the United States in August, much less than the number needed to keep up with population growth.
© Copyright IBTimes 2023. All rights reserved.