London Olympics 2012 Day 3 Recap: Phelps Sets Record, U.S. Wins Gymnastics Gold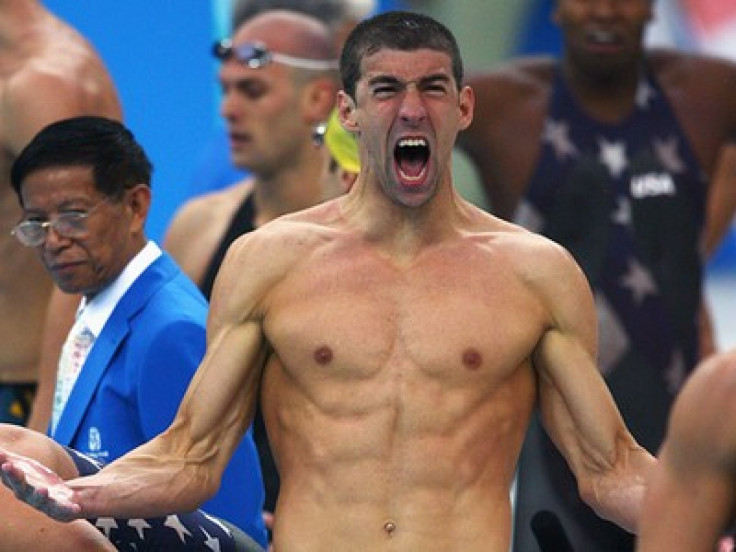 Michael Phelps became the most decorated Olympics medal-winner of all time when he won a gold medal with the men's 200-freestyle relay team Tuesday.
Phelps swam the anchor leg of the gold medal-winning team to win his 19th medal during his storied Olympics career, putting him ahead of Russian gymnast Larissa Latynina. It was a moment of tremendous accomplishment for Phelps and a nice way of avenging disappointment earlier in the day.
Phelps came into the 200-meter butterfly as a heavy favorite and undefeated in the race in international competition since 2003. But despite his impressive track record in the event, including two gold medals, Phelps faltered at the end of the race and finished second behind South Africa's Chad le Clos.
In women's swimming, 17-year-old American Missy Franklin, who has been compared to Phelps, didn't have quite as much success. After winning her first Olympic gold medal on Monday, Franklin barely missed medaling by .01 seconds in the 200-meter freestyle on Tuesday. Her American teammate, Allison Schmitt, won the race with an Olympic record time.
Chinese teenager Ye Shiwen, who has been accused of doping after setting a world record in the 400-meter individual medley, won another gold medal on Tuesday. Ye set an Olympic record in the 200-meter individual medley behind a strong freestyle leg to end the race. If all of her records hold up, she'll have put together one of the most impressive performances in women's swimming history, but doping allegations will likely persist after the London Games.
In other big news, the United States women's gymnastics team won its first team gold medal since Kerri Strug guided the Americans to victory in 1996. The U.S. team crushed the competition; Russia finished more than five points behind, starting a debate on whether it is the greatest U.S. gymnastics team of all time.
"Others might disagree. The '96 team might disagree. But this is the best team," U.S. coach John Geddert said.
In tennis, France's Jo-Wilfried Tsonga defeated Canada's Milos Raonic in the longest set in Olympic history. Tsonga won 6-3, 3-6, 25-23 in a match that tennis fans surely won't forget anytime soon. After the match, Tsonga said the Olympic history is "the only way for me to write my name in history at the moment," acknowledging the dominance of tennis stars such as Roger Federer and Novak Djokovic.
Djokovic showed why he is such a star when he easily dispatched American Andy Roddick, 6-2, 6-1, in the second round of the men's tennis competition.
Notable women's tennis players Venus Williams and Maria Sharapova also easily advanced in the women's tennis competition on Tuesday.
© Copyright IBTimes 2023. All rights reserved.