Look: Ukraine Armed Forces Chief Has 'Star Wars' Baby Yoda Pinned To His Uniform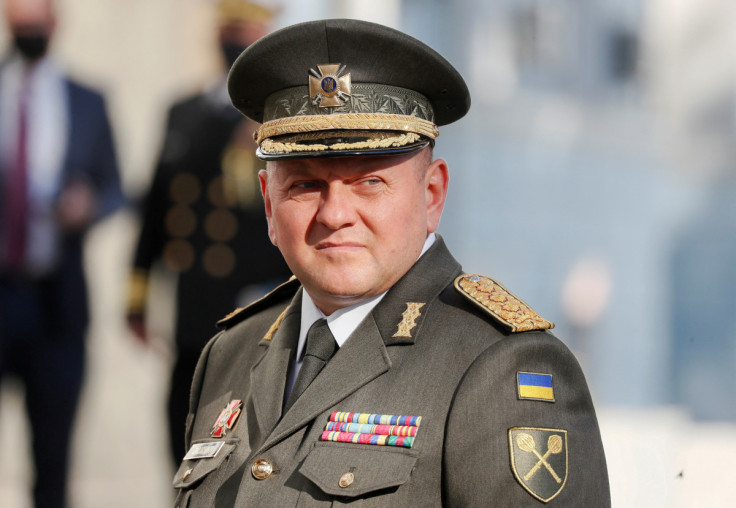 KEY POINTS
Zaluzhnyii, Shaptala were "conducting work" to perform war tasks in areas with active hostility
Zaluzhnyii said Russia has heavily mined areas along Ukraine's southern frontline
Ukraine has liberated eight settlements over the past two weeks
Valerii Zaluzhnyi, the commander-in-chief of the Armed Forces of Ukraine, was seen wearing a Baby Yoda pin on his flak jacket while discussing with other military officials plans for the war.
The Baby Yoda pin was seen in a recent video posted on Zaluzhnyi's Facebook page where he revealed that he and Lt. Gen. Serhiy Shaptala were "conducting work in groups of troops" to perform difficult tasks in areas seeing active hostilities.
"The enemy is trying to prevent the advance of our units. For this, he deployed a system of fortifications with dense mining of the terrain and a large number of reserves," Zaluzhnyii further wrote.
"Despite the furious resistance of the occupiers, our soldiers are doing everything possible to liberate Ukrainian territory. The operation continues as planned. Thanks to everyone who brings Victory closer!"
Anton Gerashchenko, an advisor to the Minister of Internal Affairs of Ukraine, also shared a still of Zaluzhnyii wearing the "Little Yoda" pin on his Twitter page.
"Valerii Zaluzhnyi, commander-in-chief of the Armed Forces of Ukraine, shared a video of headquarters work with head of the Ukrainian Armed Forces' General Staff, Serhii Shaptala," Gerashchenko wrote.
"A chevron with "Little Yoda" on it can be seen on Zaluzhnyi's flak jacket."
The posts come as Ukraine's army continues to make small gains in the south and east, successfully liberating a total of eight settlements over two weeks of "offensive actions." Ukrainian troops have also advanced about 4.3 miles and retaken an area of at least 44 square miles in the south, according to Deputy Defense Minister Hanna Malyar.
In an effort to fend off Ukraine's advance, the Russian military has heavily mined areas along the southern frontline and sent a number of reservists to the area, Zaluzhnyii said. Despite this, Moscow's war efforts remain focused on the eastern front, specifically in Avdiivka, Bakhmut, Lyman and Mariinka, per an evening report from the General Staff of the Armed Forces of Ukraine.
It is unclear how many troops each side has lost in the nearly 16-month war. However, Ukraine estimates that Russia has lost a total of 220,450 soldiers in combat, including 630 killed over the past day.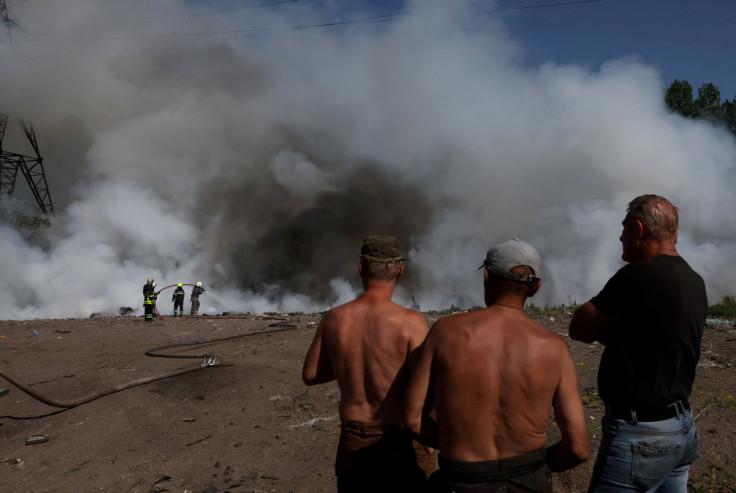 © Copyright IBTimes 2023. All rights reserved.