Ukraine Successfully Eliminated 1,320 Russian Soldiers Over The Weekend: UAF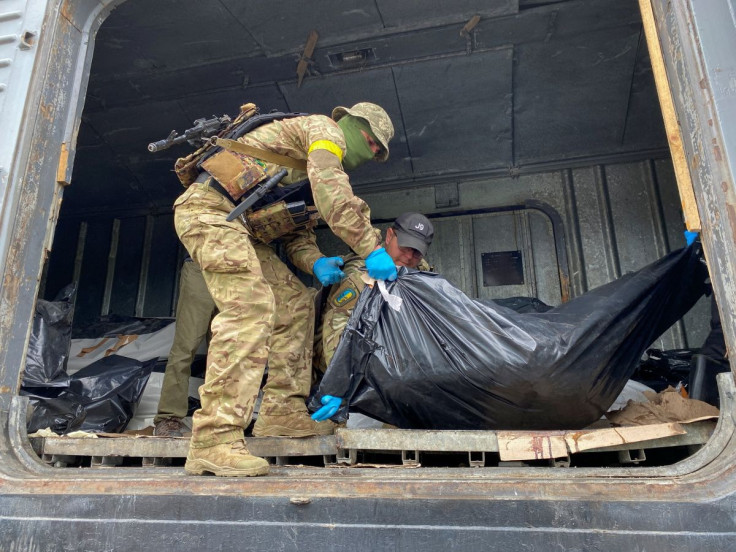 KEY POINTS
Russia's death toll reached 219,820 after 1,320 troops were eliminated by Ukraine over the weekend
Ukrainian forces destroyed 19 Russian tanks, 46 armored vehicles and three helicopters
Ukrainian President Volodymyr Zelensky said the fiercest fighting is taking place on the southern front
Russia suffered heavy losses against Ukrainian forces over the weekend as the ongoing war nears its 16th month.
According to the General Staff of the Ukrainian Armed Forces (UAF), Russia lost 670 military personnel Saturday and an additional 650 Sunday.
After suffering 1,320 additional casualties on the battlefield in the past 48 hours, Russia's death toll is now 219,820 since launching its invasion more than a year ago.
Russia also reportedly lost several pieces of its military assets over the weekend, including 19 tanks, 46 armored personnel vehicles (APVs), 35 artillery systems, four multiple launch rocket systems (MLRS), three helicopters, 14 operational-tactical unmanned aerial vehicles (UAVs), and 12 cruise missiles.
Since Feb. 24, 2022, UAF said it has destroyed 3,984 tanks, 7,729 APVs, 3,847 artillery systems, 610 MLRS, 304 helicopters, 3,371 combat UAVs, and 1,211 cruise missiles of Russia.
In its latest situation update, the Ukrainian military said its air force conducted seven strikes on Russian manpower concentrations and destroyed one anti-aircraft missile system Sunday.
Ukrainian forces also destroyed one of Russia's Ka-52 helicopters, three Iranian-made Shahed combat drones, and five reconnaissance UAVs.
On the same day, Ukraine's missile and artillery units attacked two Russian control points, four anti-aircraft missile systems, two manpower concentrations and military equipment, and two ammunition depots.
Meanwhile, Russia carried out more than 40 airstrikes and 60 MLRS attacks on various Ukrainian settlements and troop formations Sunday, according to the update.
The latest Russian attack reportedly killed and injured civilians while causing damage to several critical infrastructures, more than 20 residential buildings, and schools.
In the settlement of Pokrovske in the temporarily Russian-occupied Zaporizhzhia region, the engineering units of the Russian military are mining the private land of Ukrainian residents who refused to obtain a Russian passport and left for territory controlled by Ukraine, according to UAF.
In his daily address, Ukrainian President Volodymyr Zelensky said the fiercest fighting is taking place on the southern front as his major counteroffensive pushes through.
Zelensky said Ukrainian soldiers are "advancing, position by position, step by step" on the frontlines, CNN reported.
On Sunday, the Russian Defense Ministry confirmed Ukraine's troop movements in the south, saying the UAF "are most actively advancing in the (southern) Zaporizhzhia direction, with forces of up to 3 battalion groups, reinforced with tanks and armored combat vehicles."
Meanwhile, the death toll in the Nova Kakhovka dam's collapse earlier this month has risen to 45, according to the latest updates from Ukrainian and Russian officials.
Ukraine's Ministry of Internal Affairs recorded 16 fatalities and 31 people still missing in some areas in the Kherson region under Ukrainian control.
Ukrainian authorities added that 3,614 people had been evacuated from flooded settlements, "including 474 children and 80 people with reduced mobility."
On the other side of the Dnipro River, Russian-backed Kherson official Andrey Alekseenko said 29 people have died from the flooding.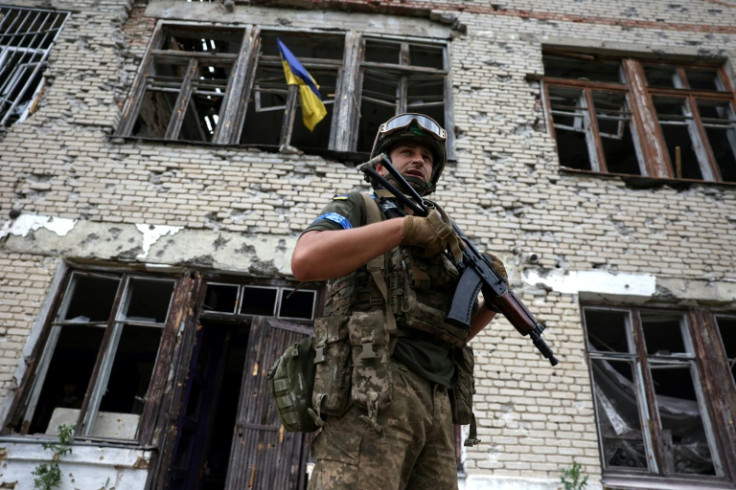 © Copyright IBTimes 2023. All rights reserved.