Looking For A Job? These Companies Are Hiring For The Holidays
Looking for a way to make a few extra dollars over the holidays? Several companies are looking to beef up their staff over the holiday season, making it possible to secure a job to bring in some extra cash for those seasonal gifts. Try these employers that are now hiring for the November to January 2020 help.
Target
Target (TGT) is hiring 130,000 employees for the holiday season within its stores and fulfillment and distribution locations. The company is hiring more workers this year than last year and is offering $13 an hour to stay competitive with its wages.
UPS
UPS (UPS) has announced that it is hiring 100,000 workers for the positions of package handlers, delivery drivers, and delivery helpers for the holiday season. UPS is looking to fill these positions from November to January 2020, as it expects an increase in package deliveries during this time of the year.
Kohl's
Kohl's (KSS) began its holiday in July, but according to its website is still looking for employees to fill roles at its stores and within its distribution network. The company offers its associates a 15 percent discount on merchandise within its stores and flexible scheduling.
Amazon
While not a holiday job, e-commerce giant Amazon (AMZN) is hiring 30,000 employees for an array of jobs that are permanent placement full- and part-time jobs at a number of its facilities located all over the U.S. The company is holding a Career Day on Sept. 17, where individuals can apply and find out more information about the type of positions that Amazon is looking to fill.
Career Day, however, is only being held in Boston, Chicago, Dallas, Nashville, Seattle, and Arlington, Virginia, but available job openings can also be found at Amazon.com.
Shares of Target stock were down 0.02 percent as of 2:10 p.m. ET on Tuesday while shares of Kohl's stock were down 0.76 percent, shares of UPS stock were up 0.47 percent, and shares of Amazon stock were down 0.73 percent at the same time.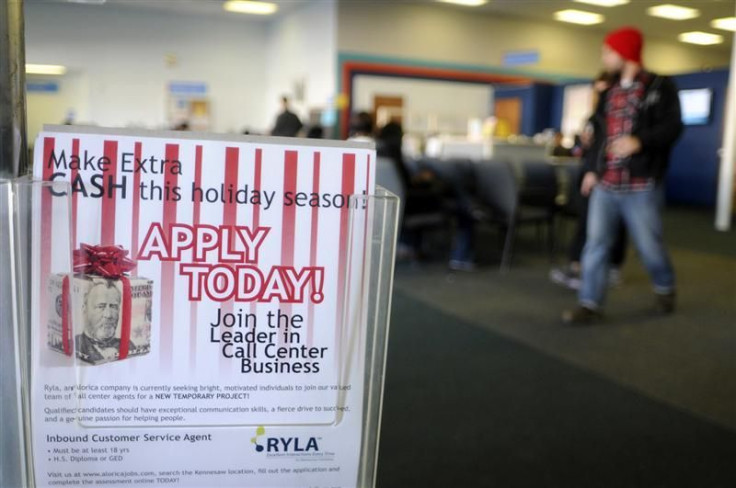 © Copyright IBTimes 2023. All rights reserved.