Low interest rates fail to soothe debt concerns of UK households: BoE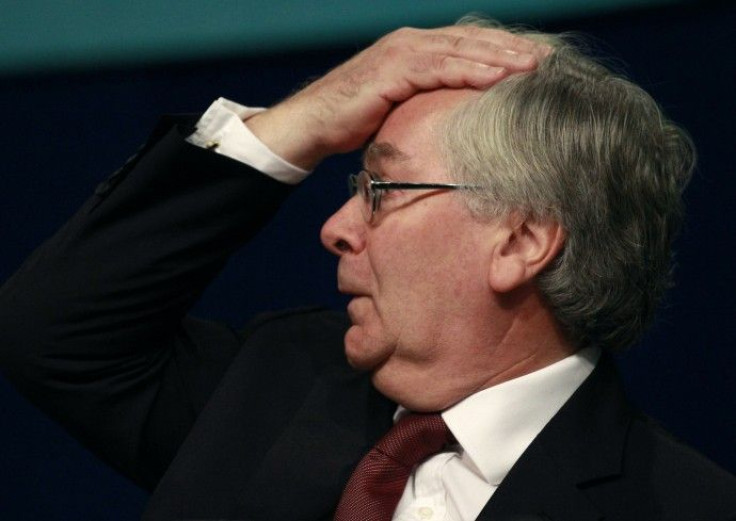 Households in the UK are struggling to pay off their debts despite low interest rates, a survey showed on Monday.
Nearly half of British households are worried over their debt as soaring credit card rates eat away the savings accrued from low mortgage rates, said a survey by NMG Financial Services Consulting.
Overall, 45 percent of the survey respondents said that they are concerned over their debt levels with 11 percent saying they are very concerned.
Despite historically low interest rates, half of the respondents of the survey reported a decline in monthly disposable income and one-third showed increased debt concerns over the past two years.
Total consumer borrowing in the UK reached £1.45 trillion and it hasn't started to fall, said the survey conducted for the Bank of England (BoE).
According to the BoE, more than one in two people with unsecured debts such as credit cards or personal loans are finding it difficult to cope with the burden.
Since November 2007, rates on credit cards have increased to 18.7 percent from 17.8 percent while base rates fell sharply from 5.75 percent to 0.5 percent.
The BoE last week decided to maintain its base rate at 0.5 percent, as the economic recovery continues to remain uncertain and financial crisis continues to worsen in the eurozone. The last change in the bank rate was in March 2009.
Households with high loan-to-value (LTV) mortgages or who are renting are the worst sufferers, said the survey.
The proportion of high LTV mortgage-holders with unsecured debt rose to 92 percent in the current survey from 68 percent in the previous survey in 2009.
Looking ahead, if the increase in debt burden and repayment problems is a leading indicator of households' financial difficulties, the proportion of households falling behind on payments may pick up from current levels, the survey said.
The survey showed households not utilizing low rates to pay off mortgages in order to reduce their high debt burden.
The share of income devoted to servicing secured debt tends to fall as interest rates fall. However, in 2010 the proportion of households devoting more than 20 percent of income to mortgage repayments had fallen only slightly since 2008, it said.
Also, the survey found that more number of households are falling behind on bills and credit commitments from last year, particularly in case of credit cards or personal loans. The proportion of such households increased to 40 percent from 34 percent in the previous survey.
Borrowers who felt credit card debts or personal loans as a burden rose to 51 percent, reaching the highest level in 15 years since the study started.
The burden of unsecured debt has risen this year, most likely reflecting a combination of weak earnings growth and the interest rates on unsecured debt remaining high despite falls in Bank rate, BoE said.
However, low LTV mortgage households and outright owners were found to be comfortable with their situation, while majority of high LTV and renters see the situation as worrisome.
Inflation has been a concern in the U.K. for the past several months. The CPI was 3.2 percent in October, remaining above the 2 percent target for the eighth month in a row.
Further, the BoE said that inflation is likely to stay above the target for 2011, given the forthcoming rise in VAT to 20 percent from the current 17.5 percent and continuing increases in import prices.
In its emergency budget in June, the coalition government proposed fiscal consolidation amounting to £113 billion ($179 billion) per annum by 2014-2015.
According to the UK Office for Budget Responsibility's (OBR) forecast, Britain will see 500,000 public sector job losses by government spending cuts.
© Copyright IBTimes 2023. All rights reserved.