Lowe's EVP Slammed For Racist, Derogatory Remarks On Hispanics; Issues Apology
Joe McFarland, executive vice president of stores for Lowe's Companies Inc., found himself apologizing for a comment he made about Hispanics which many in the company found offensive and racist.
A Lowe's corporate video, which also featured a DeWalt power drill, saw McFarland saying the drill is perfect for "Hispanic pros with smaller hands." The video was broadcast to store employees Monday and immediately drew flak from the company's Hispanic employees.
McFarland later apologized after employees on social media slammed his comments as derogatory.
"I am sorry for a careless and ignorant comment I made during an associate broadcast yesterday," he said in a company statement.
McFarland said he takes full responsibility and will be "spending time in the coming days and weeks with our associates, customers and business leaders to learn and grow from this moment."
He made the questionable remark in a recorded segment meant to be shared with managers that train employees on how to sell products. The video was quickly removed from all stores.
However, employees from Lowe's locations around the country shared the video on company forums.
"Everybody in the room was just like, 'What? Did he just say that?'" said an assistant manager quoted by the Washington Examiner. "Immediately after it happened, everyone was just like 'Whoa, why would he say that?'"
Some employees also took issue with Lowe's quickly taking down the offensive video.
"By them not posting the video like they always do, they know it was wrong but haven't addressed it to the employees so it makes me feel like they are trying to sweep it under the rug," said one employee.
This employee referred to McFarland's comments as "unacceptable and degrading."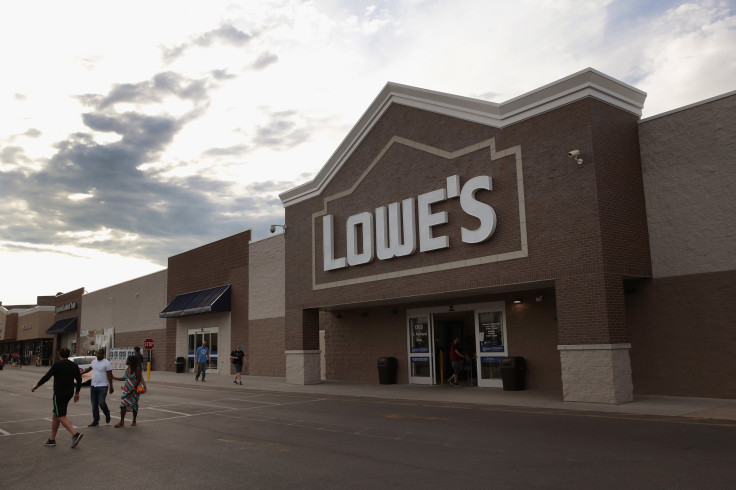 McFarland joined Lowe's in 2018 from JCPenney. At JCPenney, he oversaw that company's stores, operations and merchandise strategies. He also previously worked for Home Depot.
Lowe's, the second largest hardware chain in the U.S., operates more than 1,700 stores in the country. It employs 190,000 full-time and 110,000 part-time workers in the United States, Canada and Mexico.
Earlier this month, Lowe's said it plans to fire thousands of workers. These include assemblers that put together items like patio furniture, as well as maintenance and facility-service jobs such as janitors. These jobs will be outsourced.
© Copyright IBTimes 2022. All rights reserved.
FOLLOW MORE IBT NEWS ON THE BELOW CHANNELS