Luxury Cruise Passengers Welcomed By Sea Of Blood As Faroe Island Locals Butcher Dolphins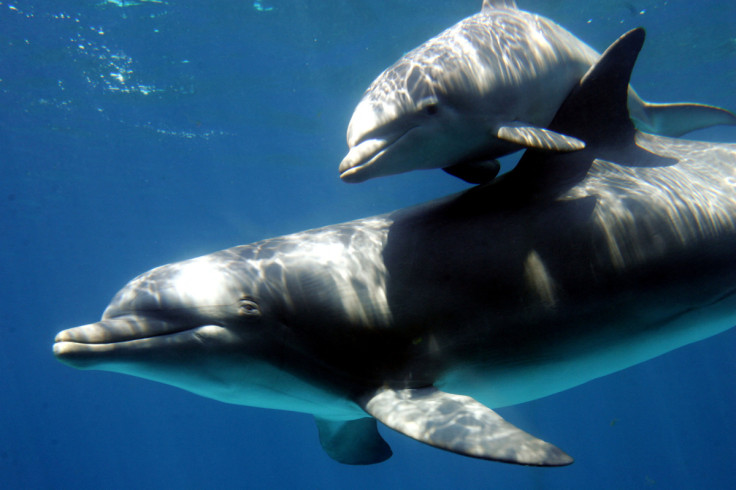 KEY POINTS
More than 70 dolphins were pushed to the shore and killed by groups of men at the Faroe Islands
A cruise ship moored at the island as locals were butchering the wild dolphins using knives and metal rods
Conservationists said the cruise ship shouldn't have been there in the first place
Passengers of a luxury cruise ship were greeted by seawater colored red with blood as they arrived at a European island where locals were butchering wild dolphins using knives and metal rods in what is said to be a local tradition.
British cruise ship Ambition moored at Torshavn, the capital of the Faroe Islands, Sunday during the culmination of a hunt of 78 long-finned pilot whales in the port area, Yahoo News Australia reported. Photos obtained by the outlet showed slaughtered dolphins of all ages dead on the shore.
Ambassador Cruise Line, a British cruise ship operator, apologized in a statement posted on Facebook Tuesday, calling the tradition, known among locals as Faroese Grindadrap, a "distressing occurrence."
"We were incredibly disappointed that this hunt occurred, particularly at a time when our ship was in port and have offered our sincere apologies to all those on board who may have witnessed this distressing occurrence," the cruise line said.
However, conservationists said that the cruise ship shouldn't have been there in the first place and that if they indeed support calls for the autonomous Danish territory to stop the killing of the dolphins, they should boycott the area.
"Cruise companies need to take a stand in support of ocean wildlife and remove the Faroe Islands from itineraries," Rob Read, chief operations officer at Captain Paul Watson Foundation U.K., told Yahoo News Australia.
"Their continued visits to the Faroe Islands inadvertently support the abhorrent practice that is the Grindadráp," he added.
Activists told the outlet that locals on boats began herding the pilot whales, which are a species of dolphin despite their name, to shores at around 3:30 Sunday. Around 30 minutes later, the groups of men began stabbing the dolphins until they bled to death.
Witnesses said that all the dolphins pushed to the shore were killed within 20 minutes.
Despite condemnation from animal rights groups, locals said that this tradition is a natural way for them to harvest food, which they prefer over factory-farmed meat.
"We are very proud of this practice and we will continue as long as we decide," Bjarni Mikkelsen, a Faroese whale expert, told the outlet in May.
Meanwhile, the Ambassador Cruise Line's apology drew mixed reactions from online users. Some slammed the cruise line over its criticism of the local tradition, calling it almost culturally insensitive.
"You have done the unforgivable — as a guest spit into the face of the host," one user wrote in the comments section.
"If you don't care for our culture or way of living, why are you even coming to our islands?" another asked.
But there are also those who are calling for a boycott of the island.
"Stop having Faroe Islands as a destination. Stop tourism to Faroe Islands. End of Story," a user said.
However, the company said that boycotting the island likely won't change locals' attitude toward the tradition as they see the slaughtering of dolphins and whales as almost sacred.
© Copyright IBTimes 2023. All rights reserved.