Royal Caribbean Passenger Falls From Ship's 10th Deck, Survives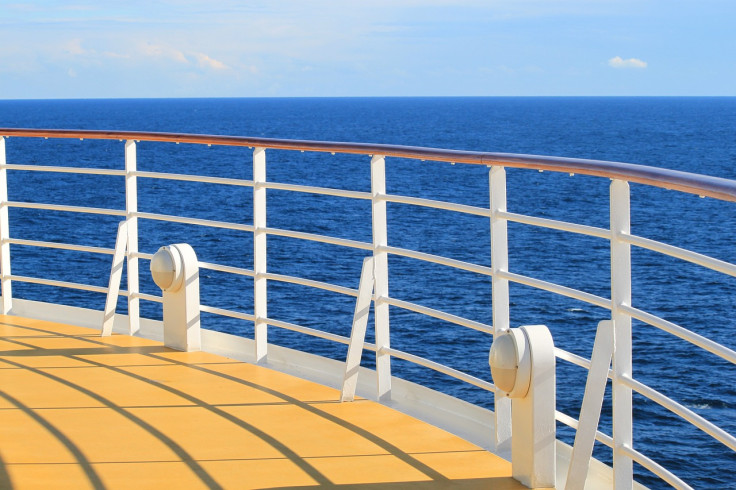 A 42-year-old woman had a miraculous escape after falling off the 10th deck of a Royal Caribbean cruise ship. Rescuers found her alive in the water after a nearly one-hour-long operation.
The passenger, whose identity was not released, was provided medical attention, reported WFLA News Channel 8.
The incident took place aboard the cruise line's Mariner of the Seas ship, which had departed from Florida's Port Canaveral on Friday for a round-trip spanning eight days. The vessel was about 27 nautical miles south of Punta Cana, Dominican Republic, en route to Willemstad, Curaçao, when the woman went overboard, the U.S. Coast Guard officials said.
The 42-year-old woman fell off the 10th deck Sunday, sending a wave of panic amongst fellow passengers, who looked on from the ship's balconies as rescue operations quickly began.
Rescue crews found the woman within 45 minutes and successfully brought her to safety.
"The passenger was recovered alive and reported to be in good health, after reportedly falling into the water from (the) 10th deck of the ship," Coast Guard spokesperson Ricardo Castrodad told USA TODAY.
The woman was initially taken to the ship's medical facility and later shifted to a hospital in Curacao for further examination. The Mariner of the Seas resumed its journey following this.
"The ship and crew immediately reported the incident to local authorities and began searching for the guest," a Royal Caribbean spokesperson said. "Thankfully, the guest was successfully recovered and was brought on board. Our Care team is now offering assistance and support to them and their traveling party."
Matthew Kuhn, a fellow cruise passenger, said the ship was overtaken by a "somber" mood for a while until the woman was rescued.
"It's like the whole mood, even the cruise director was ... you could tell that it was very somber for a brief time," Kuhn told 7News. "When they found her, people were relieved, I think everyone – you could feel that there was a sense of [relief] on the cruise.'"
It's not clear how the woman fell overboard.
© Copyright IBTimes 2023. All rights reserved.