Teen Who Jumped Off Cruise Ship Possibly Attacked By Shark, Expert Says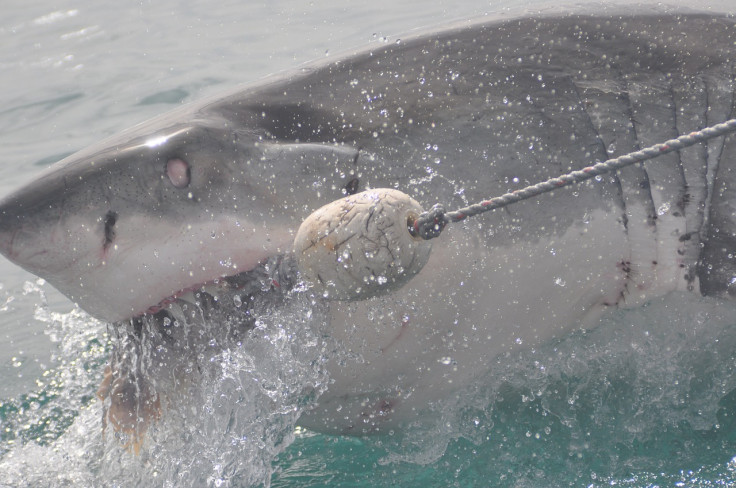 KEY POINTS
The teen was reportedly dared by fellow high school graduates to jump into the dark waters without a life jacket
A shark expert suggested that the teen may have been attacked by a shark
The expert suggested that the teen's body either sank or was eaten by sharks
The newly-graduated teenage boy who jumped off a cruise ship into dark waters off the Bahamas and disappeared in May may have died after a shark attack, an expert has suggested.
Shark expert Kevin McMurray, who runs a site on information and stories about shark attacks and bites called trackingsharks.com, told The Mirror that 18-year-old baseball star Cameron Robbins, of Louisiana, was likely attacked by sharks, which then possibly tore his body to pieces.
"It's always possible [that sharks could attack]," McMurray said.
Royal Bahamas Defense Force Commodore Raymond King told the Daily Mail that the waters off Athol Island, the area where Robbins was last seen, are "really shark-infested."
Robbins, who was on board the Blackbeard's Revenge sunset pirate cruise on May 24 as a graduation celebration, was reportedly dared by fellow high school graduates to jump into the dark waters without a life jacket. His jump was recorded by his classmates in a video.
"At the beginning of it, it looks like there is a shark or something," McMurray told The Mirror of the footage. "He's in the water and over to the left you can see it."
"So my analysis, what I think happened is, he got in the water and he was swimming around, the shark, for some reason, or whatever it is - I'm not for sure saying it is a shark, but it looks a lot like a shark - essentially it comes and surfaces and there's a life ring out to his right," he added. "So he's looking at whatever popped up out of the water, and instead of swimming toward the life ring he turns around at that point. I think all that splashing we see is just him trying to get away from whatever it is."
McMurray suggested that if Robbins had been bitten by a shark, he may have died of exposure. The expert also said that the teen's remains may have been eaten by sharks or sank.
"My guess is that if something like that did occur, maybe a single bite or something like that, more than likely, again you can't say because anything's possible, but exposure would probably be what I think would have occurred and he may have died of that," he said. "Either he sank or a shark ate his body, that's possible."
McMurray said that he did not "see any shark attack or bite" in the footage but noted that sharks are drawn to boats.
The shark expert also noted that a lot of tiger sharks lurk in the area, and they are known to be aggressive.
"There are a lot of tiger sharks there, and they'll scavenge," McMurray said. "They're the ones on 'Jaws' that had the license plate tag in their stomach, so they'll eat anything. It's always possible that he could have been consumed, after the fact."
But if the body was devoured, "it is possible" that there could be remains left, McMurray said. However, recovering what's left would be "nearly impossible," he added.
"Something like that, you're talking about a massive search area with currents and all that," he said.
Robbins had just graduated from the University Lab School in Baton Rouge when he disappeared during the graduation trip.
The U.S. Coast Guard and the Royal Bahamas Defense Force launched a search for Robbins, but he was not found. The search was called off two days later on May 26.
© Copyright IBTimes 2023. All rights reserved.