Lyft And Taco Bell Offer New Late-Night Ride And Food Service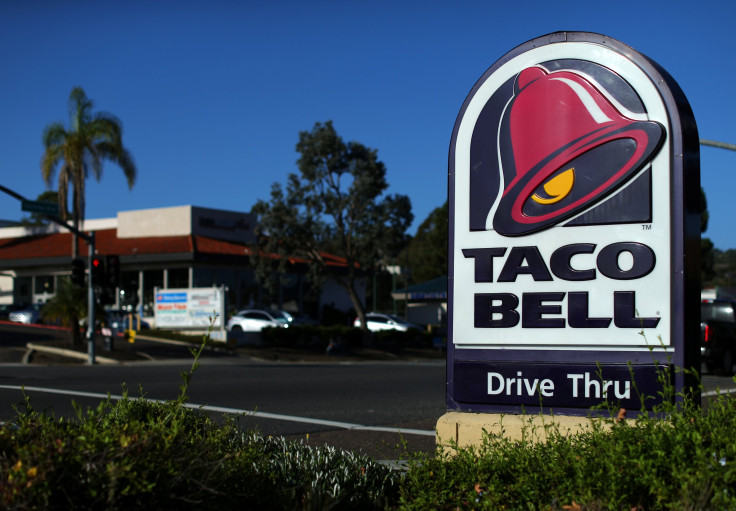 Fast-food chain Taco Bell (NYSE: YUM) and ride-sharing app Lyft are teaming up for a new venture to make late nights tastier. The companies will be testing a service called "Taco Mode" for the next two weeks in Newport Beach, California, according to the New York Times Tuesday. The service will incorporate a stop at a Taco Bell drive-through when taking a Lyft ride to a destination.
After the pilot program, the two companies plan to take the service national next year.
READ: Taco Bell To Host Weddings At The Chain's Las Vegas Store
"I kind of think of this like inverse delivery — like we're delivering you to Taco Bell," said Taco Bell's Chief Marketing Officer Marissa Thalberg to the New York Times. "You're being delivered to the food as opposed to having to get in your own car and drive."
The companies are trying to cash in on a trend of people using the ride-sharing app like Uber and Lyft for late-night eats. The companies currently do not have stated policies on what to do if passengers ask drivers to go to a drive through. Drivers, who typically use their own cars, may be weary of people eating messy fast food late at night.
"Several times I said no to food and they ask why and I explained what the last idiot did of making a mess and each time the present idiot would promise to not make a mess, spill, waste, etc. then they do it anyway!" said one Uber driver in an online forum.
Taco Bell isn't paying Lyft, and the companies are looking at the venture as "cocreating an experience together."
"Marketing today is so much about customer experience, not branding and advertising," said Melissa Waters, Lyft's head of marketing, to the New York Times. "We're really evaluating it from a surprise and delight for our consumer bases with a program like this and both meeting in the middle and developing it on both sides."
Lyft has done partnerships in the past with Delta and Starbucks, but this is the first time the company will be bringing people specifically to another brand's location.
READ: Taco Bell Promises Free Tacos For All Americans During The 2017 NBA Finals
Taco Bell's branding strategy has become much more millennial-focused in the past five years, with innovation and cross-branding strategies like the Doritos Locos Taco which debuted in 2012. Doritos, a Frito-Lay product is owned by Pepsi Company, and Taco Bell, a subsidiary of Yum! Brands, used to be owned by Pepsi as well. Taco Bell has also aimed several of its marketing towards younger eaters and late-night crowds with campaigns such as "the fourth meal" and offering alcohol at some locations.
Yum! Brand's stocks have steadily risen in the past few years and are currently trading at the highest they've been in five years.
© Copyright IBTimes 2023. All rights reserved.