MacBook Pro 2012, Acer Aspire V3, Lenovo IdeaPad Yoga And Other Ultra-Thin Laptops To Hit Shelves This Year; Which One Would You Buy?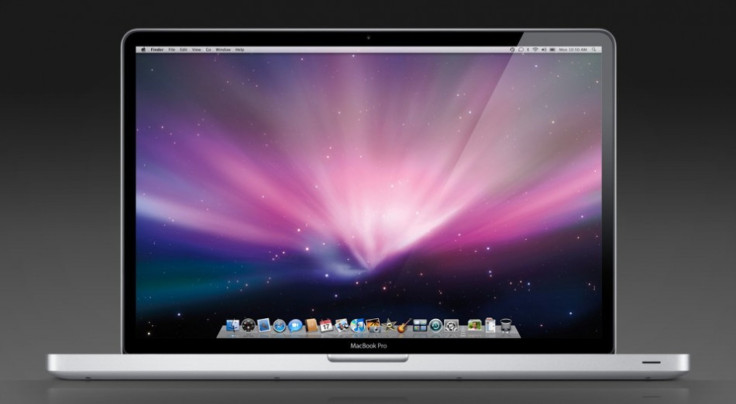 Tech analysts are busy predicting that laptop sales are expected to go down and tablets and smartphones would gain prominence in the coming years. However, top notch wireless manufacturers are still in no mood to stop introducing the new flagship models of their lineups.
It is logically true, that professionals will always have a need for their laptops, as the devices offer all the capabilities and computing power needed by them.
While tablets and smartphones have certainly proven their worth during the past several years, there are many tech analysts out there who view the devices as a complement -- rather than a replacement -- for traditional laptops. And, of course, there are some areas where mobile devices simply fall short.
A slew of high-end, high-design systems devices are all set to hit the shelves in the second half of 2012. Here is a summary of the top 5 upcoming laptops.
MacBook Pro 2012
The tech world is gossiping insanely on Apple's MacBook Pro 2012, which is reported to be released as early as by June of this year. Its predecessor MacBook Pro was launched in January 2006 and now the successor has been rumored as an attempt by the Cupertino-based company to come out as a mix of its MacBook Pros and lightweight MacBook Airs.
As the current rumors suggest, the ultra thin laptop is expected to come with Intel's Ivy Bridge chip, Thunderbolt connector, LTE support, Retina display and improved battery with Power Management Technology.
Further, the device is also rumored to come with a 15-inch display screen sporting liquidmetal technology and 4G LTE capability.
Acer Aspire V3
Acer announced its V3 series back in March. However, the company recently informed that new Aspire series, dubbed Acer Aspire V3-571-H78F, will be based on Intel's third generation Core i7 aka Ivy Bridge processors. The company also revealed that the Aspire V3-571-H78F is the temporary name for a product that will be fully announced April 29, when the device will hit the shelves in Japan this week.
The new series will be powered by a 2.1 GHz Core i7 processor and will feature an Intel HD 4000 GPU. This 15.6-inch laptop will sport an LED backlit display with a 1366 x 768 resolution and a 1.3 megapixel web camera. Other notable features will include an 8 GB DDR3 RAM, 750 GB of hard drive, a Blu-ray drive, a Dolby Home Theater v4, 2 speakers, a multi-gestured trackpad, HDMI, USB 2.0, USB 3.0 and a 6-cell battery that can run up to 5 hours on a single charge.
The new laptop will run on Windows 7 Home Premium OS as Windows 8 has not yet arrived. It will be available for $1,110.
Lenovo IdeaPad Yoga
Lenovo's IdeaPad Yoga is an ultraportable notebook that can be converted into a tablet. The device is something of a hybrid between a notebook and a tablet and feature the ability to fold backwards, thus transforming the notebook into a tablet-like device.
The IdeaPad YOGA is powered by an Intel Core Processor and will run on the Windows 8 operating system. It will feature 8GB of RAM, a 256GB SSD, a 13″ display, a battery that boasts 8 hours of usage time. The Lenovo IdeaPad YOGA is likely to go on sale worldwide in June, with an estimated starting retail price of $1,199.
Toshiba's Ivy Bridge laptop line
Toshiba is gearing up to introduce two new Qosmio laptops, the X875 and X875 3D. Both the series will feature Ivy Bridge processors and dedicated NVIDIA GTX 670M GPUs with 3GB of dedicated memory. Screens will be 17.3 inches with a 1600×900 TruBrite display, or it can also be upgraded to a 1080p 3D capable screen.
There will be hybrid hard drive options, and space for two drives, feasible to get up to 2TB of storage. There will be four memory slots for DDR3 1600Mhz memory, and four USB 3.0 ports for high speed transfers. Toshiba has revealed that the laptops will be available in Q3, and start at a price of $1,299.
Toshiba will again be offering two models, the Satellite L800 and L800integerated with Ivy Bridge processors and there will be options for AMD chips too. The L800 series will be available in three sizes: 14-inch, 15.6-inch, and 17.3-inch, with all offering HD TruBrite displays. There will be options for Blu-ray drives and an HDMI port with prices starting at $449.99.
The company will also be introducing the Satellite P and S series that offer better performance and a refined design. The S800 finds middle ground in terms of price and performance, with Ivy Bridge and AMD options, including a discrete ATI graphics option. Sizes would range from 14 inches up to 17.3 inches, and prices would start from $699.99. The P series is Toshiba's high-end consumer laptop, with an NVIDIA 630M GPU option, as well as multiple USB 3.0 ports and SRS Premium Sound. Intel Wireless Display and a Blu-ray option are also available with a pricing range starting at $799.99.
Dell Alienware M18X R2
Although there has been no official announcement so far, the details about the upcoming Alienware gaming M18X R2 laptop were leaked by Dell Lab recently. The smart laptop uses a quad-core CPU and has several chips to choose from, which include the 2.3 GHz Core i7-3610QM, the 2.6 GHz i7-3720QM and the 2.7 GHz i7-3820QM.
To power the 18.4-inch Full HD LCD White-LED Glossy screen, users would also be allowed to choose between the dual Radeon HD 7970M Crossfire or dual GeForce GTX 675M SLI mobile graphic cards. A third option, GeForce GTX 660M, is said to be available. However, as of now, it is still unknown if it will be in SLI or just a single card setup. For the equally important memory, potential buyers would be able to choose between DDR3 1600MHz in 2GB, 4GB and 8GB or DDR3 1866MHz at 2GB.
As for the storage capabilities quotient, M18X R2 will be introduced with a wide variety of options from standard hard drives to the newer Solid State Drives (SSDs). The buyers would be able to choose from either a 500GB 7.2K 2.5-inch HDD or 750GB 7.2K 2.5-inch HDD and if one desires for an SSD, the options available would include a 256GB/512GB Samsung PM830 (SATA3, 7mm, 2.5-inch), 32GB/64GB Samsung PM830 (SATA3, mSATA) or 512GB Micron C400 (SATA3, 7mm, 2.5-inch). On top of that, the gaming laptop will also offer a Wireless HD card which is optional, a 240W or 330W AC adaptor and the color choice of either red or black.
Hence, the big question over here is, based on design, price, components, and features, which of these highly awaited laptops of 2012 are you hoping to buy this year? Do share your thoughts in comments.
© Copyright IBTimes 2023. All rights reserved.
FOLLOW MORE IBT NEWS ON THE BELOW CHANNELS