Mad Cow Fears Lead To Beef Recall In Missouri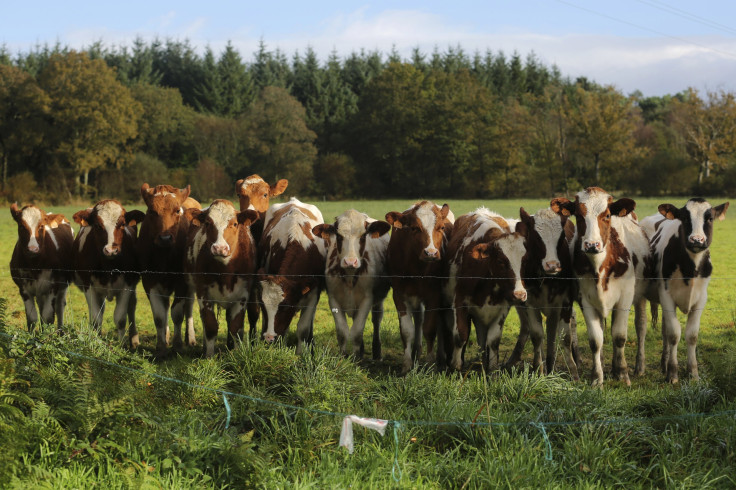 More than 4,000 pounds of beef processed at a Missouri plant have been recalled over fears that they may be contaminated with mad cow disease.
The meat was distributed by Jackson, Missouri's Fruitland American Meat to restaurants in New York City and Kansas City, Missouri, as well as a Whole Foods center in Connecticut that distributes products to the chain's New England stores, CNN reported Friday morning. The names of the restaurants that received the beef are not being released by the federal government because they most likely have not yet served it to consumers, the New York Times reported.
Though the beef, which was produced and packaged between September 2013 and April 2014, was inspected and did not show signs of mad cow disease -- officially, bovine spongiform encephalopathy or BSE -- the company recalled the beef due to what the U.S. Department of Agriculture called a "remote" risk that it could be transmitted. The amount of beef was only equal to about four or five steers, according to USA Today, but any mention of mad cow disease in American meat is sure to generate headlines.
The USDA Food Safety and Inspection Service released a statement about the incident, CNN reported:
"All of these animals received full inspection, both before and after slaughter, by FSIS personnel and showed no abnormal signs or symptoms associated with BSE. ... Out of an abundance of caution, FSIS issued a Class II recall (a remote risk) for product that does not have paperwork showing that nerve tissue was removed. FSIS and the company have received no reports of adverse reactions due to consumption of these products."
The danger of eating mad-cow-tainted beef is that people can develop a deadly rare brain disease called variant Creutzfeldt-Jakob disease. Only 229 patients from 12 countries have contracted the disease since the first case was identified in 1996, the Centers for Disease Control and Prevention has said. Only four cases have been reported in the United States in that period, including that of a person who died in Texas recently after eating tainted beef abroad, according to the CDC, the USA Today reported.
No deaths have been linked to mad-cow-infected beef consumed in the U.S.
© Copyright IBTimes 2022. All rights reserved.
FOLLOW MORE IBT NEWS ON THE BELOW CHANNELS