'Made In The USA' Is Mission-Critical For The Space Business
"Made in the USA." I always have been a fan of that worn slogan even though it was an excuse for our failure to keep up with better products made overseas back in the 1980s. See Chrysler as it started to lose sales to higher-quality, cheaper imports from Japan. But eventually, the USA turned it around and began making world-class cars before the big three went out of business.
In the ensuing decades, "Made in the USA" began to look more like a cry for help. Giant companies shuttered U.S. factories, eliminated several million manufacturing jobs and shipped trillions of dollars in orders overseas, especially to China.
Today, however, in the burgeoning private space business where the USA is an unabashed world leader, "Made in the USA" suddenly is mission-critical for survival and success. It is a clear competitive advantage, and the lessons therein hold value for manufacturers in other industries as well.
The insane and unprovoked Russian invasion of Ukraine has caused huge collateral damage to the private space industry. Both countries were major players in the space business, boosted by decades of expertise in making intercontinental ballistic missiles (ICBMs) capable of reaching and annihilating the entire U.S.
Now, the Russians could end up leaving the satellite launch business for good.
This, after losing shares for many years for being difficult and unreliable and ignoring contract terms and the Rule of Law in dealing with western customers.
Because of Russia's thuggish role in the Ukraine invasion, commercial insurers will be unwilling to cover the $10 million to $400 million birds that customers otherwise might load onto Russian spacecraft. Russian leaders have also shuttered launch deals with western commercial companies leaving them to find another launch source and depriving Russia of revenue to keep the launch vehicle production going.
Western partners must now decide how to disentangle themselves from Russia, like a divorcing couple that still must share a small, floating apartment in outer space. They are likely to avoid buying rocket parts from Russia in the future, in response to the cross-border attack and Russian stubbornness in response to international sanctions.
The Russian space agency, Roscosmos, pre-empted this threat of rejection in March, halting sales of its study RD-180 rocket engine to any U.S. company in response to U.S. sanctions against the Russian government. It also pulled the plug on western satellites flying on ANY Russian launch vehicles.
"Let them fly on something else, their broomsticks, I don't know what," the chief of Roscosmos declared, according to Reuters.
The impact of this Russian tantrum will be felt less in the U.S., which already was relying less on the RD-180 and investing more in domestic suppliers, under a congressional directive issued in 2016. The U.S. launch industry has also attained a much stronger footing in the past 20 years and is now a world-leading industry.
Meanwhile, Russian space flights to the International Space Station, long a joint venture principally between Russia and the U.S., could be severely disrupted. Customers will turn first to Elon Musk's SpaceX, the biggest beneficiary in this melee.
In the longer run, this could all but kill the Russian space program, which already was in decline. Last year, Russia flew only seven of 42 launches globally, just 17% of the total — and its dollar share of the $450 billion-a-year space market is at less than 4%, as per Quilty Analytics.
The devastation in Ukraine could have even more drastic consequences for the private launch industry. As Russia's space program proved too unreliable and ornery for customers to endure, many came to rely on Ukraine, instead, to supply them with new rocket systems.
They include giants like U.S.-based Northrup Grumman, whose Antares rocket relies on Ukrainian suppliers for the first stage booster, and Ariane Space of France, whose Vega C rocket has a second stage made in Ukraine.
Private space startups also were depending on Ukrainian suppliers, including Firefly, Astra and myriad European ventures. Unconfirmed but credible reports said rocket factories in Dnipro, Ukraine, have been deliberately targeted and destroyed by Russian forces.
The ongoing Russian invasion will spark a massive realignment in the small-rocket startup market. Some companies that use Ukrainian-sourced engines could be in danger of going bankrupt in this cutoff of their vital supply line, just as they are revving up spending.
These startups will have an even tougher time raising more funding in the capital markets, given the uncertainties of the Russian invasion, the threat this poses to their Ukrainian rocket suppliers and recent market turmoil and the fretful prospects of a possible recession.
"Made in the USA" would have saved them.
My bias in this regard is self-serving: I am the founder and CEO of Phantom Space, so named because we wanted to be off the grid and unseen when we started in 2019. We are raising a ton of money to assemble hundreds of new, smaller, automated rocket ships — with "Made in the USA" parts comprising 100% of all contents.
We want to ferry thousands of satellites into space, at only one-half to one-third of the current cost of launches by SpaceX and rivals. Our milestone stage-level test of a new rocket engine, made by another U.S. startup, Ursa Major, is set for July.
From the get-go at Phantom Space, we insisted that every piece of the new launch vehicle we were assembling had to be made in the USA. As Russia continues waging savage, reckless war on its neighbor to the west, our decision is looking more like a lifesaver.
(Jim Cantrell is the CEO and co-founder of Phantom Space)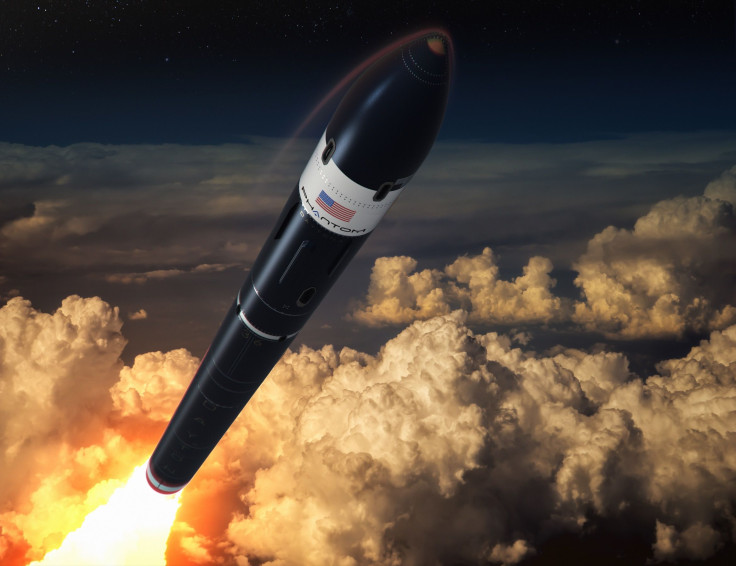 © Copyright IBTimes 2023. All rights reserved.