Malaysia Airlines Flight MH370: Co-Pilot Tried Calling Someone Just Before The Plane Went Off Radar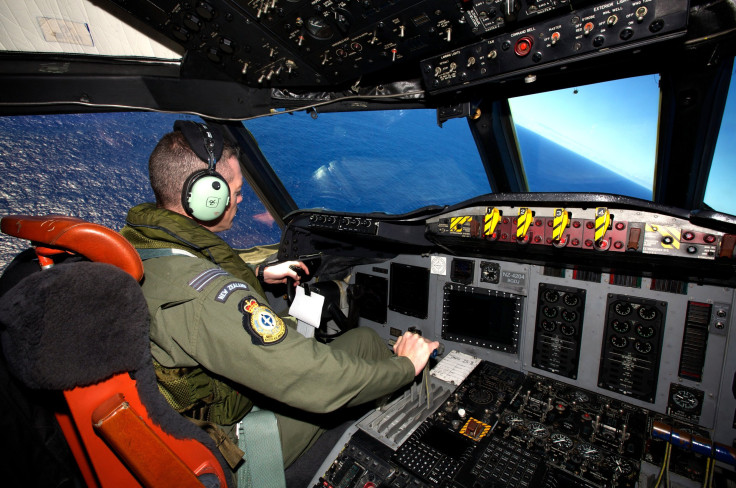 The co-pilot of the Malaysian Airlines Flight MH370 called someone the morning it went missing, when it was flying at low altitude near Penang, the New Straits Times reported on Saturday.
The latest finding is the result of a criminal investigation against the plane's co-pilot, Fariq Abdul Hamid, and a telecommunications tower picked up the signal of the call, made through Hamid's personal phone. The call got cut abruptly, and it was not clear who Hamid was trying to reach.
"The telco's (telecommunications company's) tower established the call that he was trying to make. On why the call was cut off, it was likely because the aircraft was fast moving away from the tower and had not come under the coverage of the next one," NST reported, citing sources.
The NST report also suggests that the last communication from Hamid's phone was at 11.30 p.m. through the chatting application WhatsApp on March 7, before the plane bound to Beijing took off with 239 people on board. While Hamid's phone connection was detached before the plane took off at 12:41 a.m., the signal reportedly "reattached" just before it went missing from the radar.
"At one point, however, when the airplane was airborne, between waypoint Igari and the spot near Penang (just before it went missing from radar), the line was 'reattached.' A 'reattachment' does not necessarily mean that a call was made. It can also be the result of the phone being switched on again," NST reported.
The team carrying out the criminal probe consists of agencies with expertise in satellite communications and aircraft performance, and is separate from the International Investigating Team, which is represented by international agencies that are trying to find the plane.
Australia's Prime Minister Tony Abbott announced Friday that the signals they had been receiving underwater over the past few days are in fact from the missing flight, but investigators have contradicted Abbott, denying that any major breakthrough had occurred.
Investigators have been trying to definitively establish the course of events after the Boeing 777 plane went missing on March 8, and have been investigating the relatives of crew members and passengers in hopes of making progress.
© Copyright IBTimes 2023. All rights reserved.
FOLLOW MORE IBT NEWS ON THE BELOW CHANNELS