Malaysia Airlines Flight MH370: 'Very Confident' Detected Signals Are From Missing Plane's Black Box Says Australian PM Tony Abbott But Search Official Says 'No Major Breakthrough' Yet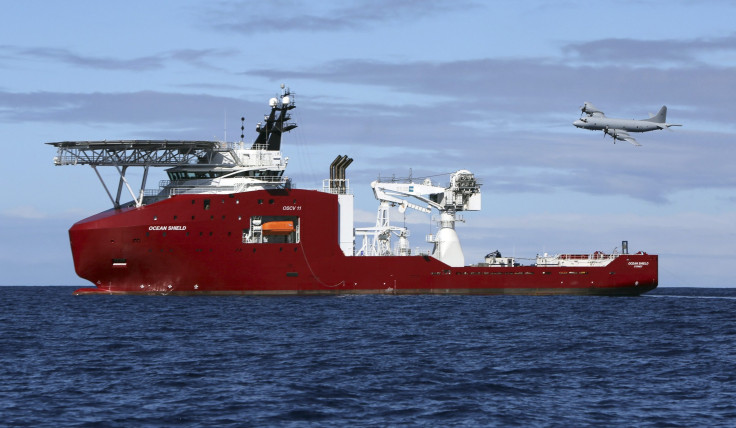 Australian Prime Minister Tony Abbott announced Friday that officials in charge of looking for the missing Malaysia Airlines Flight MH370 are "very confident" that the signals detected underwater over the past few days are from the missing Boeing jet's flight recorder, even as officials in charge of the search operation contradicted Abbott's statement.
"We have very much narrowed down the search area and we are very confident the signals are from the black box," Abbott said in Beijing, according to news reports. "Nevertheless, we're getting to the stage where the signal from what we are very confident is the black box is starting to fade."
Angus Houston, a retired Australian Air Force official who is coordinating the search, disagreed. "There has been no major breakthrough in the search for MH370," Houston said in a statement released on Friday afternoon by Australia's Joint Agency Coordination Centre.
"The Australian Joint Acoustic Analysis Centre has analysed the acoustic data and confirmed that the signal reported in the vicinity of the Australian Defence Vessel Ocean Shield is unlikely to be related to the aircraft black boxes," Houston said.
Earlier, Geoffrey Thomas, an aviation expert, told a Perth-based radio station that he had heard unconfirmed reports of a black box being found, the New Zealand Herald reported.
The joint coordination agency's statement added that the vessel Ocean Shield would conduct more sweeps in the area to look for signs of the flight data recorder, known as a black box, which if found could assist in an investigation into the cause of MH370's mysterious disappearance. Two-thirds of the 239 people on board the Kuala Lumpur flight bound for Beijing were Chinese.
In a daily update released by the joint coordination agency, up to 12 military aircraft, three civil aircraft and 13 ships would assist in Friday's search for the jet in an area about 29,000 square miles in size. The latest signals would help narrow the search down to a 232-square-mile area, Reuters reported.
Since the weekend, various planes and ships involved in the search for MH370 had reported detecting pings in an area about 1,400 miles northwest of Perth, even as concerns grew that the batteries on the plane's data recorders, which typically last for about 30 days, may have expired as the search entered day 35.
"A decision as to when to deploy the Autonomous Underwater Vehicle will be made on advice from experts on board the Ocean Shield and could be some days away," Houston said in a statement.
"On the information I have available to me, there has been no major breakthrough in the search for MH370," he added. "I will provide a further update if, and when, further information becomes available."
© Copyright IBTimes 2023. All rights reserved.
FOLLOW MORE IBT NEWS ON THE BELOW CHANNELS