Malaysia Posts 5 Percent GDP Growth; Economy Aided By Strong Exports Tops Expectations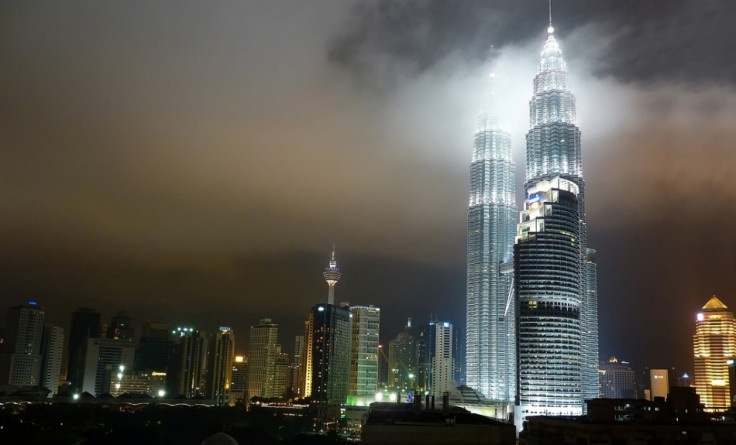 Malaysia's economy recorded a year-on-year growth of 5 percent in the third quarter of 2013, beating expectations, as strong exports and domestic demand helped the Asian economy gather steam, official data released on Friday showed.
Malaysia, which grew at 4.1 percent in the first quarter and 4.3 percent in the second quarter of the year, was expected to grow by 4.8 percent in the third quarter. The nation's economy, which struggled with heavy capital outflows, low external demand and a sharp fall in the value of its currency amid a dwindling trade surplus, showed signs of recovery in the third quarter.
"For the Malaysian economy, the gradual recovery in the external sector will support growth," central bank Governor Zeti Akhtar Aziz said in a statement, media reports said. "Domestic demand from the private sector will remain supportive of economic activity amid the continued consolidation of the public sector. The economy is therefore expected to remain on its steady growth trajectory."
According to the data released the country's central bank, Bank Negara Malaysia, or BNM, exports grew in each month of the third quarter, after declining in the first half of the year. During the third quarter, exports rose 1.7 percent while domestic demand increased by 8.3 percent. Exports had dropped by 5.2 percent in the second quarter of 2013.
The nation's trade surplus rose to RM9.8 billion ($3.1 billion) in the third quarter, from RM2.6 billion in the second quarter, while the overall balance of payments figure registered a larger surplus of RM11.8 billion. Private investments increased 15.2 percent, up from 7.2 percent in the same quarter last year, while public investment growth slowed by 1.3 percent.
"We expect international trade to support economic growth in the fourth quarter, and growth in the manufacturing segment will be able to rely on external demand," Patricia Oh, an economist at AmBank, told Reuters.
The central bank retained its full-year GDP forecast range of 4.5 percent to 5 percent for 2013. Weakened growth in China and Europe -- key export markets of commodity-driven economies -- coupled with an expected glut in certain commodities, had pressured the Malaysian government to push for structural reforms.
Prime Minister Najib Razak cut fuel subsidies in September and, in October, he announced a new flat rate consumption tax beginning in April 2015.
© Copyright IBTimes 2023. All rights reserved.
FOLLOW MORE IBT NEWS ON THE BELOW CHANNELS