Malaysians Identified in ISIS Beheading Video Of Syrian Man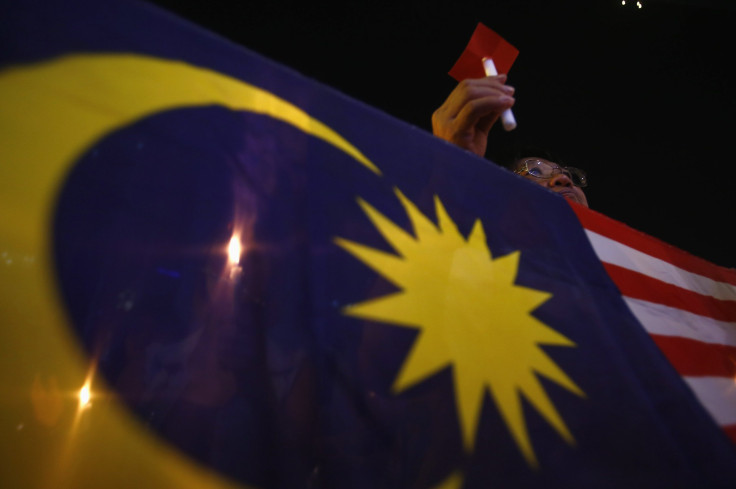 Two Malaysians have been identified in a video of a beheading by the Islamic State group that is believed to have taken place in Syria, Malaysian authorities said Wednesday.
Mohd Faris Anuar and Muhamad Wanndy Muhammad Jedi were identified as the men involved in producing the video that purportedly shows the execution of a Syrian man accused of being a spy for Bashar Assad's regime. The video was posted to Facebook in February, according to Ayub Khan Mydin of the police counterterrorism division, Reuters reported.
Faris carried out the beheading while Wanndy recorded the video, while another militant, identified as an Indonesian, then lifted the head and proclaimed "Allahuakbar," The Star reported, citing Ayub. Faris is from Kedah, which is about 270 miles north of Kuala Lumpur, while Wanndy, who reportedly goes by the name Abu Hamzah al Fateh on Facebook, is from Malacca, which lies 90 miles south of the capital.
Wanndy reportedly traveled with his wife Nor Mahmudah Ahmad to Syria in January, while Faris went there last September. They are both believed to be part of a new wing of Malaysian and Indonesian militants fighting for ISIS.
Malaysia is expected to roll out a new antiterrorism law later this month as a growing number of citizens have left to join Islamist groups like ISIS. In January, Home Minister Ahmad Zahid Hamidi said 67 Malaysians had gone to Iraq and Syria, and five were known to have died while fighting there, The Malaysian Insider reported. Malaysia is also reportedly holding 120 people for suspected links to ISIS, Zahid added.
The new law will reportedly empower authorities to detain individuals without a trial for up to two years, and authorize widespread electronic surveillance, an anonymous source told The Malaysian Insider. The decision to implement the new law will reportedly rest with an advisory board that would have unilateral power over the decision.
"Besides the board, no one has the power to decide whether a suspect can be detained, not even the police or the home minister," the source said.
© Copyright IBTimes 2023. All rights reserved.
FOLLOW MORE IBT NEWS ON THE BELOW CHANNELS