Malaysia's Top Islamic Body JAKIM Says Cadbury Chocolates Do Not Contain Pork While Muslim Consumer Group Remains Unconvinced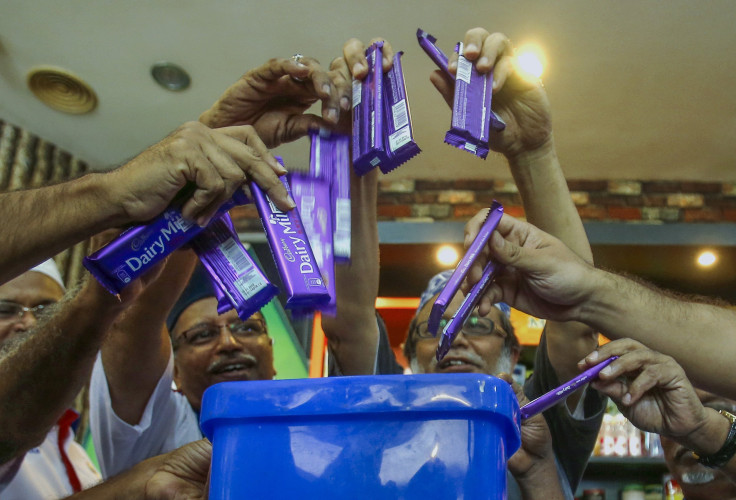 Chocolates made by British company Cadbury do not contain pig DNA, as claimed in reports last week, Malaysia's top Islamic body declared Monday after conducting a new test, according to media reports.
Malaysia's Department of Islamic Development, or JAKIM, reportedly said in a statement that they tested 11 samples of Cadbury Dairy Milk Hazelnut, Cadbury Dairy Milk Roast Almond and other products from the company's factory but none of them tested positive for pork. The investigation followed reports that unscheduled checks had shown that two chocolates produced by Mondelez International Inc., the parent company of Cadbury, violated Islamic law and led to a boycott of all its products in the country last week.
According to Islamic law, halal products should not have any pork or alcohol in them, and Cadbury's halal certification for the two products will reportedly be suspended until further tests on the company's production line are completed.
According to Reuters, the Muslim consumer group that boycotted Mondelez products last week has said that it will not change its opinion unless the health ministry agrees with the findings of the new report released by JAKIM, which is responsible for awarding halal certification in Malaysia.
"There are still a lot of question marks there," Sheikh Abdul Kareem Khadaied, head of research with the Muslim Consumers Association Malaysia, told Reuters.
Earlier, Cadbury Malaysia had reportedly said that it had withdrawn the two products as a precaution and assured that there was no pork content in its products.
"We stand by our halal certification and we have the highest levels of product labeling standards," the company said last week. "We employ stringent quality procedures to ensure that our products are of the highest standard of safety and quality."
According to reports, authorities in Indonesia, which has the world's largest Muslim population, also said Friday that they would test Cadbury products even though the two products that reportedly contained pig DNA are not sold in the country.
© Copyright IBTimes 2023. All rights reserved.
FOLLOW MORE IBT NEWS ON THE BELOW CHANNELS