Malaysia Muslim Groups Announce Cadbury Boycott After Pork DNA Discovery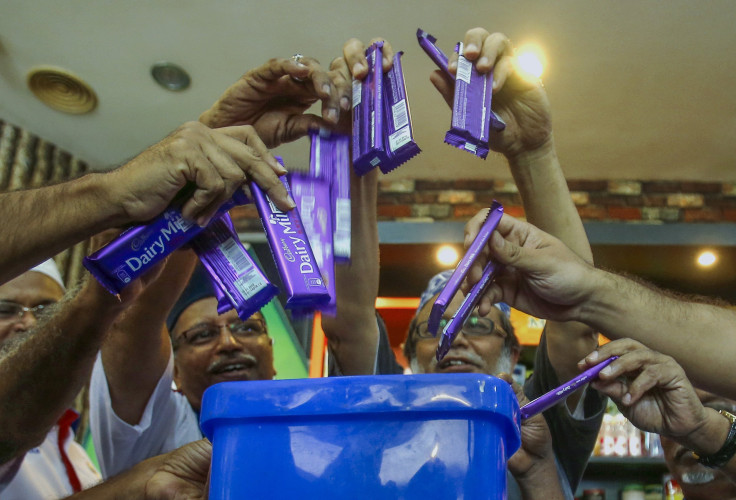 The discovery of pork DNA in some Cadbury chocolates has resulted in a call for a boycott of Mondelez International Inc. (MDLZ:US) products by several Muslim groups in Malaysia on Thursday.
After random testing, two confectionary chocolates produced by Mondelez International Inc., the parent company of the British chocolatier, were found to directly violate Islamic Law by including pork.
"This will teach all companies in Malaysia to maintain and protect the sensitivities of Malaysians," Sheikh Abdul Kareem Khadaied, head of research for the Muslim Consumers Association Malaysia, one of the groups calling for the boycott, said during a press conference in Kuala Lumpur on Thursday. "It affects the vegetarians as much as it affects the Muslims," Khadaied later told Reuters.
One Muslim retail group reported that it plans to ask 800 stores that it represents to stop selling Cadbury products and other Mondelez products.
Despite discovering pork in only two Cadbury products, Bazeer Ahmad, an adviser to the Malaysian Muslim Wholesalers and Retailers Association, claims the boycott is necessary. "… Since the same mechanism is used to produce other products, doubt exists in our minds that all products could be exposed to the same contamination," Ahmad said.
In response to the discovery, Cadbury Malaysia has recalled the chocolates and is reportedly working closely with the Islamic Affairs Department to ensure its products meet halal guidelines.
© Copyright IBTimes 2023. All rights reserved.
FOLLOW MORE IBT NEWS ON THE BELOW CHANNELS