Man Beheads Daughter-In-Law After Heated Argument, Surrenders To Police With Bloody Hands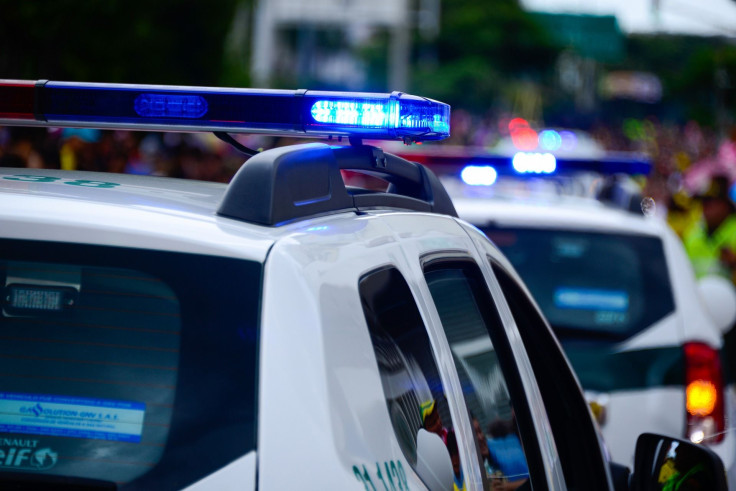 KEY POINTS
A 62-year-old man in India confessed to the police that he killed his daughter-in-law
The suspect said he tried to quell the heated argument between his two daughters-in-law
The suspect severed the head of his daughter-in-law with an axe
A 28-year-old woman was hacked to death by her father-in-law in the city of Agra in Uttar Pradesh, India, following a heated family dispute.
The Times of India reported that the 62-year-old suspect, identified as Raghuveer Singh, confessed to the crime after he surrendered to the Kirawali police station with bloodied hands on Tuesday.
Raghuveer told cops that after his elder son's death, his late son's wife used to have frequent tiffs with the victim, Priyanka, 28.
Raghuveer said he wanted to keep both daughters-in-law together, but their frequent quarrels created discord within the family.
Sonam Kumar, the deputy commissioner of police, said an altercation took place on Monday night between Raghuveer's two daughters-in-law.
"When Raghuveer tried to intervene, he was kicked by Priyanka, causing him to fall. He then attacked his daughter-in-law with an axe, severing her head," Kumar said.
Priyanka's husband, Gaurav Singh, a police constable, was not present at the time of the incident, according to Kirawali Station House Officer Upendra Kumar Srivastava.
Srivastava said a First Information Report (FIR) had been filed against Raghuveer and five other family members following the incident.
"The case has been registered under sections 302 (murder), 120-B (criminal conspiracy), and 34 (acts done by several persons in furtherance of common intention) of the Indian Penal Code," Srivastava said.
Meanwhile, in the town of Thiruvarur in the Indian state of Tamil Nadu, a violent argument occurred between family relatives.
Earlier this week, a quarrel ensued after the wife of the victim, Karthik, argued with her mother-in-law, Tamil Spark reported.
The incident triggered a verbal dispute between Karthik and his older brother, Shakthivel. At the end of their argument, the older brother took out a knife and stabbed the victim.
Karthik, who reportedly collapsed in a pool of blood due to the knife attack, was immediately rescued by relatives and neighbors, who took him to a government primary health center for first aid treatment.
The victim was also sent to Thiruvarur Government Hospital for further treatment, but the doctors who examined him at the time said he had already died.
Karthik's wife has filed a murder complaint to the Indian authorities, which led to the arrest of Shakthivel.
The victim's body was sent for post-mortem examination.
The "Crime in India" report of India's National Crime Records Bureau (NCRB) revealed a total of 30,132 people were murdered throughout the country in 2021, or an average of 82 people were killed daily.
© Copyright IBTimes 2023. All rights reserved.