Man Falls To Death While Doing Yoga On Terrace
KEY POINTS
A 43-year-old Colombian national fell from the terrace of an ashram in India while doing yoga
He survived the fall but later succumbed to his injuries on the way to a hospital
A friend performed the man's last rites after getting approval from his family and the Colombian embassy
A 43-year-old Colombian national died Sunday in the Mathura district of Uttar Pradesh, India, after he fell from the terrace of an ashram while practicing yoga.
The man, identified as Omar Arlanocahtillox, fell from the terrace of Shri Yugal Bhajan Kuti Ashram, the Times of India first reported. Ashrams are "isolated communities formed around a guru who follows Hindu philosophy," according to The New York Times.
He was taken to a private hospital, where doctors referred him to another hospital due to the lack of a resident neurologist. Arlanocahtillox, however, succumbed to his injuries on the way to the second hospital.
Police superintendent Shrish Chandra said no first information report on the incident has been registered. According to Chandra, the Colombian embassy was informed about the death, and Arlanocahtillox's body was handed over to his friend after getting approval from the embassy.
A resident of the same ashram, Maria Krishna, performed his last rites Monday in accordance with Hindu beliefs after getting approval from Arlanocahtillox's family members and the Colombian embassy.
Krishna said she met Arlanocahtillox five months ago while performing at a religious festival. Afterward, the man moved into the ashram and stayed there until his death.
Police said Arlanocahtillox had been staying in the district for the past several years.
A 30-year-old man from the city of Surat in the Indian state of Gujarat suffered a similar demise last week when he jumped off a balcony and died in an attempt to evade his lover's husband.
According to police, Ravi Chaudhary jumped off the balcony of his lover's third-floor residence on May 10 after finding out that her husband was unexpectedly returning for lunch.
Chaudhary reportedly thought he would sustain only minor injuries, but he instead fell head first on the concrete floor of the outside streets and died.
Witnesses of the landing called authorities, and medical responders pronounced him dead on the spot. Authorities said the incident was registered at the Adajan police station on the same day as an accidental death.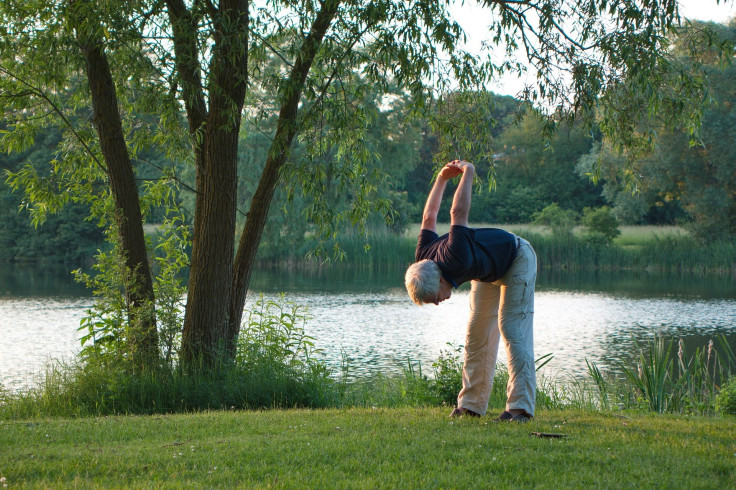 © Copyright IBTimes 2023. All rights reserved.