Man Who Jumped Off Balcony To Escape Lover's Husband Falls Head First, Dies
KEY POINTS
A 30-year-old man and his lover were spending time in the latter's home in Adajan, India, Monday when her husband returned
The man jumped from the third-floor balcony to escape as there was only one door
The man expected to suffer minor injuries but instead fell head first on the concrete floor and died
A 30-year-old man has died after he jumped off the balcony of a building located in the city of Surat in India's Gujarat state in an attempt to evade his lover's husband.
Ravi Chaudhary was spending time with his lover, Bharti Bhojak, in the latter's home Monday when the two learned that Bhojak's husband was unexpectedly returning home for lunch, the Times of India reported. The husband, Kamal Bhojak, knocked on the door, but Bharti did not open it immediately to give Chaudhary time to hide.
The residence, however, only had one door and a balcony, leaving the carpenter from Jahangir Pura with no other choice but to take a plunge from the third-floor balcony and land on the streets of Adajan. Bharti reportedly did not attempt to stop him out of fear of getting caught.
Chaudhary made the jump when Bharti finally opened the door for her husband, thinking he would sustain only minor injuries. He, instead, fell head first on the concrete floor and died.
Shocked witnesses of Chaudhary's landing called authorities, but medical responders pronounced him dead on the spot. They then informed the police of the incident.
"The deceased was confident that he will survive the fall, but he misjudged while jumping and fell on his head," a police official was quoted by the Times as saying.
Police said the incident was registered at the Adajan police station Monday as an accidental death.
A similar incident that occurred in São Paulo, Brazil, became viral in 2013 when an alleged cheater was caught on camera attempting to escape via his lover's third-story window.
But the man was able to escape unharmed, while the husband and wife argued in the background over the clothes the cheater left behind.
At the time, many had been skeptical of the perfect escape, claiming it was too good to be true and that it must have been staged.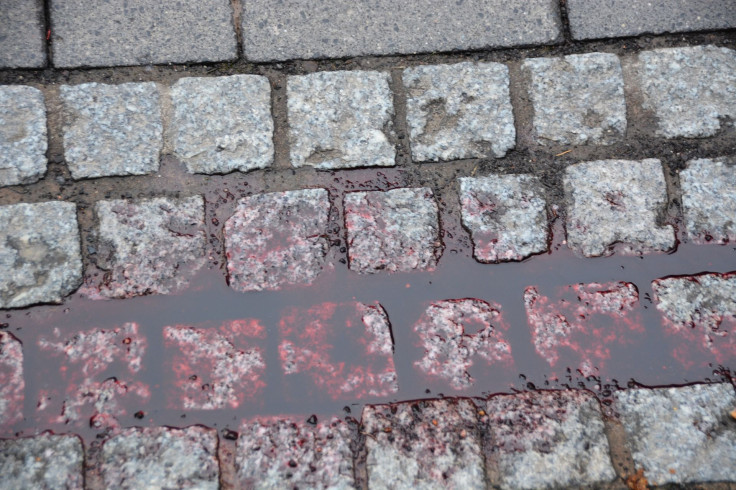 © Copyright IBTimes 2023. All rights reserved.