Mangalyaan Enters Mars Orbit, Makes India The First Country To Succeed On Debut Mission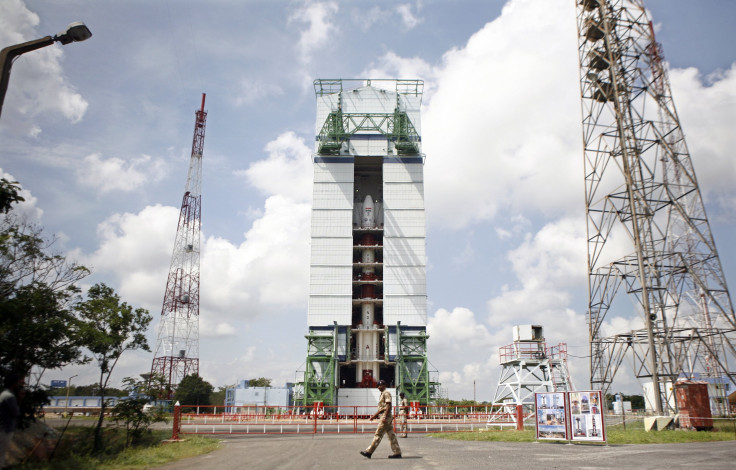 India's "Mangalyaan" spacecraft successfully entered Mars' orbit early on Wednesday, making India the first country to accomplish such a mission on its maiden attempt. The low-cost Mars orbiter arrived at its destination, 411 million miles from Earth, after a 10-month journey.
Mangalyaan, which means "Mars craft" in Sanskrit, was developed for 4.5 billion rupees, or $74 million, which is a fraction of the cost of NASA's $671 million MAVEN probe, Bloomberg reported. The success of the project, which was named as the Mars Orbiter Mission, or MOM, puts India in an elite club of Martian explorers, which includes the U.S., the European Space Agency and the former Soviet Union.
"History has been created today," Modi said in a speech at the headquarters of the Indian Space Research Organisation, or ISRO, in the southern city of Bangalore. "We have dared to reach out into the unknown and have achieved the near impossible."
The success of its first Mars mission is also expected to boost India's space program that Indian Prime Minister Narendra Modi plans to expand with better infrastructure and technology, Reuters reported. In June, Modi had said India's space program was the world's most cost-effective. The prime minister also expressed his views on the latest achievement on microblogging site Twitter.
NASA, whose MAVEN spacecraft entered Mars' orbit on Sunday, congratulated ISRO for successfully putting the satellite into orbit around Mars.
Launched from the Sriharikota spaceport on India's east coast on Nov. 5, the MOM probe will explore Mars by taking pictures of the planet and studying its atmosphere. One of the main objectives of the mission is to detect methane in the Martian air, which could be a potential sign of life on the planet. The spacecraft is expected to orbit Mars for six months and send data to Earth until its fuel supply is exhausted, according to ISRO.
While India managed to make it to Mars on its very first mission, 23 of 41 previous attempts have failed, including one by Japan in 1999, The Telegraph reported.
The Mariner 4 spacecraft sent by the U.S. was the first to complete a successful fly-by, and sent back 21 images of the Martian surface in 1964. The former Soviet Union reached the red planet in 1971, while the European Space Agency made it to Mars in 2003.
© Copyright IBTimes 2023. All rights reserved.