Manny Pacquiao, Nedal Hussein Air Thoughts On Filipino Referee's Stunning Admission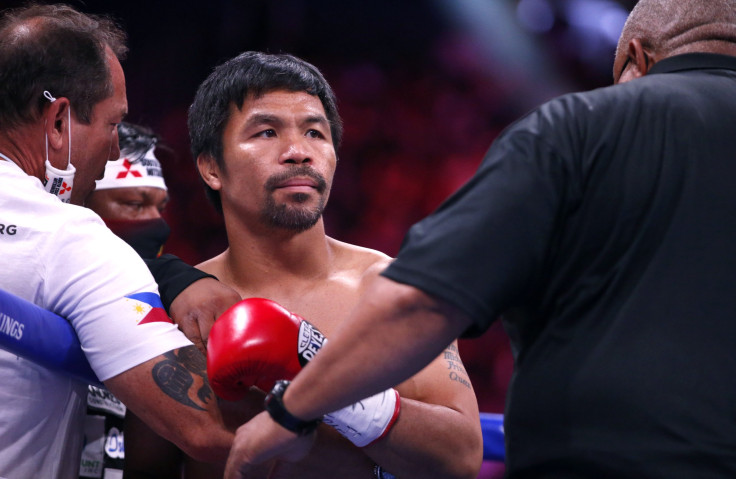 KEY POINTS
Manny Pacquiao and Nedal Hussein were able to talk cordially about the refereeing controversy
Pacquiao revealed that he had to review the fight himself after the revelation
The two retired boxers joked about having a possible exhibition fight happening
Retired Filipino boxing referee Carlos Padilla rocked the industry after admitting he helped Manny Pacquiao in his fight against Nedal Hussein in 2000 with a slow count, and the former opponents have since sat down to talk about the revelation and its fallout.
In an episode of "Kapuso Mo, Jessica Soho," which roughly translates to One at Heart, Jessica Soho in English, both Pacquiao and Hussein were able to air their thoughts out on what transpired on October 14, 2000 at the Ynares Center in the former's home country.
Soho spoke with Pacquiao and asked for his reaction to Padilla's comments, to which "Pac-Man" had the following to say.
"I was surprised and I had to review the fight. In my review, I didn't see anything unusual from his (Padilla) end, but it was a good thing that fight was videotaped," he bluntly mentioned during his initial segment.
But in the eyes of Hussein, things were different.
"You never hear a referee say 'I did this to help a fighter win.' He (Padilla) was warning me 'I'm gonna disqualify you'... I was pushing Manny because I was really frustrated with the referee because he was doing everything to help Manny, not to help me," Hussein said before telling Soho that Padilla should be removed from the Nevada Boxing Hall of Fame for his admission.
Hussein, now 45, also noted that he personally wants the WBC to overturn the result to be a no-contest so that his loss to Pacquiao and the other's win would not be counted on their records.
With both men having aired their respective views on the matter, they spoke with one another over a video call and exchanged niceties before addressing the elephant in the room.
"My problem was with Carlos Padilla from the start and the WBC, nothing to do with you. You're just a victim like me," Hussein quipped while Pacquiao stood his ground on them, as boxers, just doing their jobs in the ring.
"It's Carlos Padilla's fault. He should have kept quiet. I'm not saying I won the fight or I was gonna win the fight. I told Carlos that it was a headbutt, it wasn't a punch, but he had some friends. I don't know who spoke to him or who did speak to him, but things were said and done beforehand," the Aussie boxer asserted.
To end their meeting, Soho asked both men whether they would want to run things back soon and Hussein jokingly challenged the Filipino icon to an exhibition fight, noting that the Filipino would just need to give him three months of prep time as he had stayed away from the ring since retiring in 2007.
Pacquiao, ever the gentleman, rode with the joke and told Hussein that it needs to be set in the latter's home country of Australia if they were to make it happen.
Despite the dark cloud of Padilla's supposed admission hanging over their heads, the former opponents do not harbor any ill will towards the other and boxing fans may be treated to a part two down the road.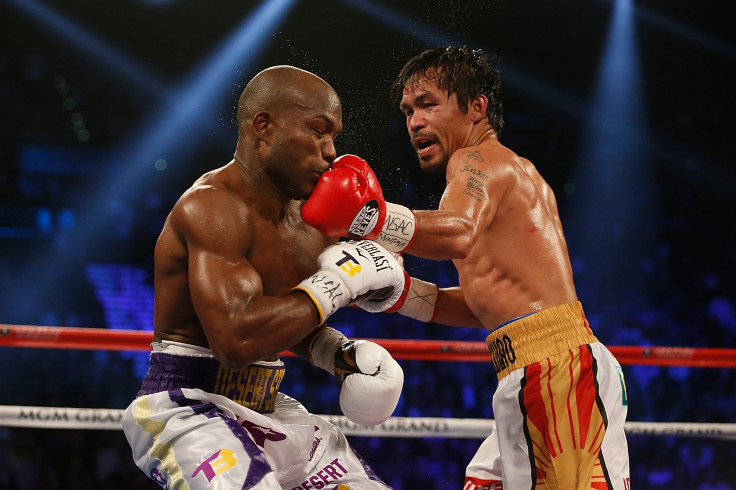 © Copyright IBTimes 2023. All rights reserved.
FOLLOW MORE IBT NEWS ON THE BELOW CHANNELS