Manny Pacquiao Next Fight: Who Is Chris Algieri? Profile Of PacMan's Next Opponent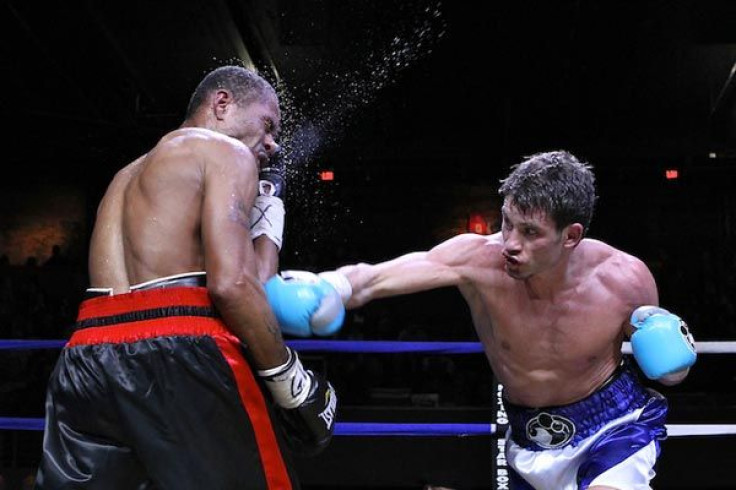 When Manny Pacquiao announced the opponent for his next fight, many fans were confused at his selection. Chris Algieri is a relative unknown, but he has suddenly become a lot more visible as the two boxers are scheduled to square off in Macau, China on Nov. 22.
Algieri is coming off the biggest victory off his career, defeating Ruslan Provodnikov in a split decision. The win put Algieri on the map, after he entered the bout as a heavy underdog. While the 30-year-old might be unfamiliar to most, he is confident in his ability to compete with one of the world's best boxers.
Prior to his fight with Provodnikov, Algieri thought his different style would give his opponent trouble. He feels the same way heading into his bout with Pacquiao.
"Manny has a lot of fights and a lot of experience, but the string of guys he's fought over the last five, six, seven, eight years are all the same kind of guys. I do believe my style is a problem for him. And he'll be 36 [in December]. It's tough to learn a new style or to deal with something you're not accustomed to, which I wholeheartedly will bring to the table," said Algieri, according to Newsday.
On 20 different occasions, Algieri's style has been too much for his opponent to handle. The native New Yorker is undefeated, winning eight of those 20 fights by knockout.
At 30 years old, Algieri has a lot less experience than Pacquiao. He has 43 fewer fights under his belt, becoming a professional boxer in 2008, following a successful kickboxing career. As a kickboxer, he held world titles at 147 and 154 pounds, going 20-0 with 10 knockouts. After dominating one combat sport, Algieri is looking to become the best at another one.
"I accomplished all the goals I set out for in kickboxing," Algieri told The Ring Magazine in 2012. "Kickboxing is not as popular, and you can't make as much money. It didn't make sense for me. I was always in a boxing gym anyways and my style was more suited for boxing, so it was an easy transition."
In his fight with PacMan, Algieri will look to get his fourth victory in just over 14 months. He's already defeated Provodnikov and Emmanuel Taylor in 2014. On Sept.14 of last year, he defeated Wilfredo Acuna in a bout that was stopped at the end of the seventh round.
Pacquiao will put his WBO welterweight title on the line against Algieri. The challenger recently won the WBO junior welterweight title at 140 pounds, and believes he can be even more dangerous at 147 pounds.
Algieri stands at 5'10, which is three inches taller than Pacquiao. The undefeated boxer will be a heavy underdog, once again, as he looks to prove the doubters wrong.
© Copyright IBTimes 2023. All rights reserved.