Marijuana Legalization: Advocates Introduce Ballot Initiative To Permit Recreational Pot In Arizona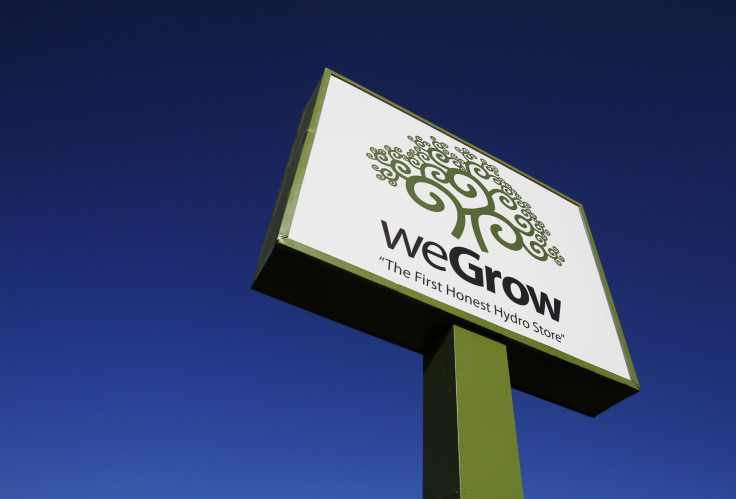 Arizona voters can anticipate being courted by both marijuana advocates and their opponents over the coming year, as the state becomes one of the latest battlegrounds in the debate over the legalization of recreational weed. Supporters submitted a ballot initiative to legalize recreational marijuana in Arizona Friday. If they collect 150,642 signatures of registered voters before June of next year, the question of whether to permit pot to be smoked in private residences will be put to the state's voters in 2016.
"We're looking forward to hitting the streets and starting conversations with voters about the benefits of ending marijuana prohibition in Arizona," Mikel Weisser, political director of Safer Arizona, an organization supporting the initiative, said in a statement.
The Regulation and Taxation of Marijuana Act would permit adults to grow and possess marijuana for personal use. Medical marijuana has been permitted in the state since 2011. A recent poll of 700 Arizonans conducted by the Arizona State University Morrison Institute for Public Policy found 45 percent of residents would allow all marijuana use by those 18 years of age and older, while 42 percent of them would allow marijuana use only for medical reasons.
The ballot measure would also establish a Department of Marijuana Licenses and Control to oversee all aspects of the marijuana industry from cultivation to dispensaries. This regulatory agency would operate in a manner similar to state liquor agencies that already control alcohol sales in many states, including Arizona. Cities or counties would be free to forbid marijuana businesses from operating within their borders, similar to the way so-called dry counties across the country do not permit alcohol sales.
"Marijuana should be produced and sold by licensed businesses in a regulated market, not violent criminals in the underground market," J.P. Holyoak, a board member of Arizona Natural Selections, which operates two medical-marijuana dispensaries, said in a statement. "Arizona's medical-marijuana businesses have proven that regulation works. It's time to take that lesson and apply it to all marijuana sales."
All recreational marijuana sold within Arizona would be subject to a 15 percent tax on top of the state's existing sales tax of 5.6 percent. The funds collected through this tax would first be used to support the Department of Marijuana Licenses and Control. Any leftover money would be granted to the state's Department of Education and its Department of Public Health. Colorado has earned $15 million through taxes for schools since recreational marijuana was legalized there in 2014, the Phoenix Business Journal reported.
The ballot initiative was filed with Arizona's secretary of state by a coalition led by the Marijuana Policy Project, which has supported similar efforts in other states. Groups in California, Massachusetts and Nevada have also either submitted ballot initiatives to bring legalization before voters or expressed their intention to do so. Recreational use of marijuana is already permitted in four states: Alaska, Colorado, Oregon and Washington.
The initiative emerged after conflict between representatives of the Marijuana Policy Project and a group called Arizonans for Responsible Legislation, which represents the state's medical-marijuana industry, over disparate views on whether there should be a cap on the number of marijuana-related businesses in the state, according to the Phoenix New Times. Arizonans for Responsible Legislation had drafted its own ballot initiative, but has since reached a conceptual agreement on the latest measure, the Arizona Republic reported.
© Copyright IBTimes 2023. All rights reserved.