'Mario Kart 8' Release Boosts Nintendo's Wii U Sales More Than 'Titanfall' Increased Xbox One Sales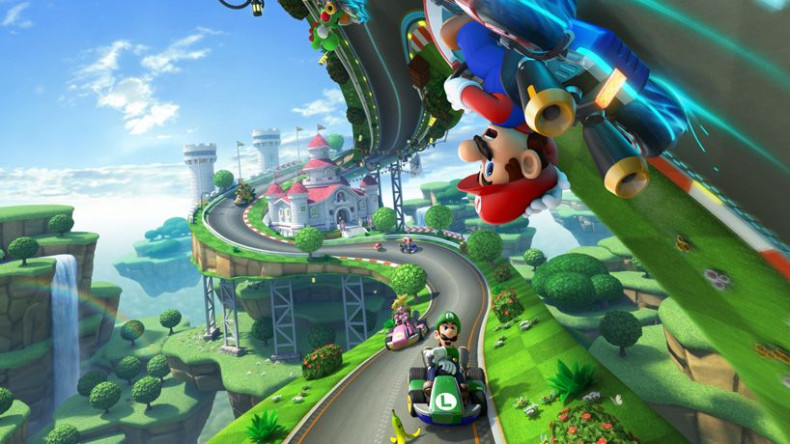 Racer "Mario Kart 8" might just save Nintendo's Wii U.
The eighth main installment in the series boosted Wii U console sales more than first-person shooter "Titanfall" boosted Xbox One sales following its release in March and more than action-adventure game "inFAMOUS: Second Son" increased PlayStation 4 sales after its March 21 release date.
Last week, Kyoto, Japan-based Nintendo Co. Ltd. (TYO:7974) confirmed "Mario Kart 8" had reached sales of more than 2 million copies in just less than a month.
The company made the announcement during its 74th annual general meeting of shareholders on June 26.
According to VGChartz, Nintendo was selling around 29,000 Wii U consoles per week before "Mario Kart 8" reached buyers. After May 30, more than 130,000 Wii U consoles were sold.
Since the release of "Mario Kart 8," the Wii U has outsold the Xbox One. As of June 14, Wii U's global install base is at 6.4 million. The Xbox One is at 4.6 million and the PS4 is at 8.1 million. The PS4 and Xbox One launched last November, while the Wii U hit shelves in 2012.
"Mario Kart 8" launched May 30 for Nintendo's Wii U console. Last month, Port Washington, New York-based market research company NPD Group reported that "Mario Kart 8" was the third-best-selling game software in May. It also became the Wii U's fastest-selling game with more than 1.2 million units sold worldwide within less than two weeks of its launch. The game's launch also boosted sales of the Wii U by more than 90 percent over May 2013.
On June 2, U.K. market research and media sale monitoring company GFK Chart-Track said the game had boosted Wii U sales by 666 percent, with 82 percent of sales from the "Mario Kart 8" bundle.
"Wii U exclusive 'Mario Kart 8' races comfortably into second place [after Ubisoft's action adventure game 'Watch Dogs]," the company announced. "The much-loved series makes an impressive debut, becoming the bestselling week 1 for any Wii U title since launch and the second-best in the 'Mario Kart' series ever."