Match Group Inc (MTCH) IPO Preview: Tinder Is The Shiny Object For Wall Street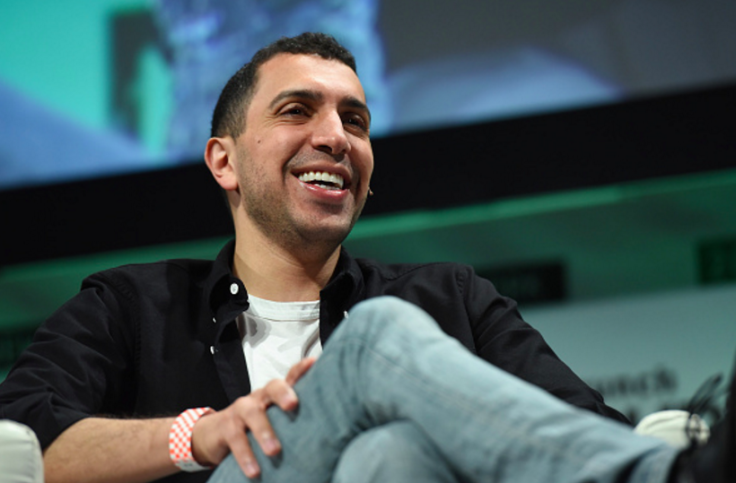 In just a few short hours, Wall Street will get the chance to swipe right on Tinder, the mobile dating app that happens to be the sexiest element of dating behemoth Match Group Inc., which starts trading Thursday under the ticker symbol MTCH.
The company, which is spinning off from IAC/InterActiveCorp (NASDAQ: IACI), consists of 45 brands including Match, OkCupid and popular hook-up app Tinder. It will be listed on the Nasdaq Global Select Market.
At the announcement in June, finance experts fell at first sight for some the numbers IAC boasted: 4 million paid subscribers across the brands, a $5 billion valuation with a predicted $900 million in revenue and an estimated $300 million for profits in 2015.
"These numbers, I have to say, they blew me away. I had no idea this business was this valuable," President of Ariel Investments Mellody Hobson told CBS News.
But the wooing has been rocky. The company is expected to debut at $12 to $14 per share (Match announced 38.3 million shares). Not everyone is convinced to buy.
"Match may become a good investment down the road but at this stage it needs to prove itself to investors. It is still premature to make a strong case to buy the stock," said Matt Tuttle, CEO of Tuttle Tactical Management. "Investors want results, and the company has to prove that it can stand on its own two feet after being spun off from IAC."
The Big Numbers
In recent weeks, Match has continued to push its assets. In an update to its SEC filing on Nov. 9, Match added more information to the sections on user growth and future revenue. The update included sharing that Tinder boasts 9.6 million daily active users and 583,000 paid members.
Tinder evidently isn't the only company within the Match portfolio, yet investors have said it will key to driving the success in the public light. "A lot of how Match goes depends on how Tinder gets monetized," Daniel Kurnos, a senior research analyst at Benchmark Co., told International Business Times earlier this month. "They're going to have to give more data. They're going to have to give a lot more data."
Indeed, Tinder is the shiny object for IAC's Match Group, and the team -- after IAC's SEC filing -- has pumped out those numbers. On Wednesday, the company took a negative spotlight after the Evening Standard published what some in media has defined as a "crazy" and a "cringeworthy" interview with Tinder CEO Sean Rad.
The profile included details about Rad's sexual history, said he did "background research" on a Vanity Fair journalist who wrote a feature story on the modern dating culture in part influenced by Tinder and incorrectly used the word "sodomy."
Companies typically stay quiet during this period before a public offering, and Tinder has not released a public statement addressing the story -- nor gone on a tweetstorm like they did after the Vanity Fair piece in August. Tinder did release a statement apologizing for that action. "Our intention was to highlight the many statistics and amazing stories that are sometimes left unpublished, and, in doing so, we overreacted," the statement read.
Tinder declined to give on-the-record comment to the Evening Standard piece.
Rad's comments, while widely reported in U.S.-based media, are unlikely to have an impact on the debut. Rad was already ousted as CEO once and then brought back to the company.
"People buying Match are very unlikely to change their mind based on what the Tinder CEO is saying. He just basically sounds like an idiot. He sounds like a young guy who's all over the place," said Phil Davis, CEO of Philstockworld.com. "I think he's more of a figure head as far as it goes . . . This happens all the time in Silicon Valley."
Meeting Expectations
Match does reign in a lucrative market. The online dating industry is expected to see a healthy growth rate of 4.2 percent through 2019 to $2.7 billion, according to IBISWorld. However, simultaneously, the IPO market is struggling. About 75 percent of IPO prices were below the indicated range in October reveals Thomson Reuters data, according to the New York Times.
The tech industry has also been scrutinized for overvaluation. Davis noted that Match Group's valuation may be inflated. "Their valuations are very stretched. Match.com is an old company, 20 years in the business," Davis said. "They are asking 3.1 Billion with a [price-earning ratio] of 30. An old company should not be valued the same way as a young startup."
But faith is still placed in Match's strength, particularly the breadth of the companies in their portfolio and their continued focus on new acquisitions. Tinder has also added new features, mostly recently a profile option for listing the education and the workplace of the user, which other dating apps including Bumble and Hinge had already done.
"What the group has done well here is scale, diversify and execute the business brilliantly," wrote Ross William, founder and CEO of Venntro Media Group, a privately owned dating and lifestyle company in Europe. "This milestone will act as a template for the industry for years to come."
Iac/Interactivecorp (IACI) | FindTheCompany
© Copyright IBTimes 2023. All rights reserved.