Tinder User Data Revealed In Match Group's Effort To Woo Wall Street's IPO Love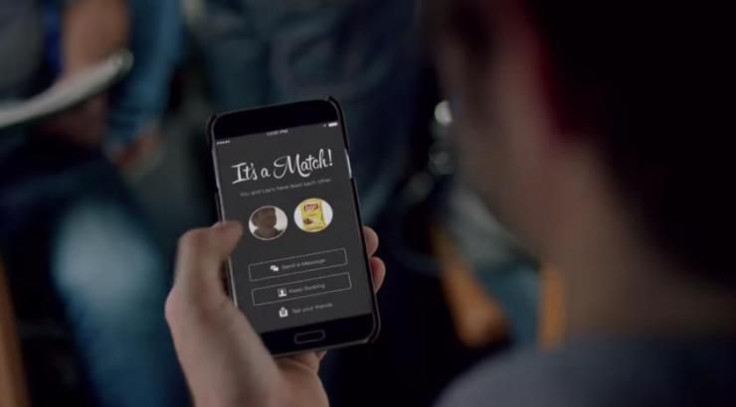 Tinder will soon have to do its own courting. The popular dating and hookup app will have to help justify the valuation of over $3 billion for Match Group Inc.'s, under IAC/InterActiveGroup, initial public offering, as disclosed in a pre-IPO regulatory filing Monday. The IPO will include about 33.3 million shares that will be priced between $12 and $14 each. The listing will be listed on Nasdaq under the ticker MTCH.
Tinder may be shiny to young users, advertisers and investors now, but the startup is just 3 years old, and its market is forever inundated with newer apps and sites. For instance, Tinder co-founder Whitney Wolfe went on to create Bumble, a dating app that lets women initiate all conversation. Bumble reached 500,000 members in June and has yet to release an Android version. There's also Hinge and Happn and a slew of demographic-specific apps like JSwipe and The League.
The number of options for online dating are growing as more consumers turn to the Web and, of late, mobile apps to find romance. The industry will see a healthy growth rate of 4.2 percent through 2019 to $2.7 billion, according to IBISWorld.
Tinder is just one of Match Group's nearly 50 brands, yet some analysts say that the app could be the most crucial component of the company's public listing. One of the bright spots in the continuously growing dating app industry, Tinder will now have to answer to Wall Street investors' questions on user data and future plans to generate revenue.
"A lot of how Match goes depends on how Tinder gets monetized," Daniel Kurnos, a senior research analyst at Benchmark Co., said. "They're going to have to give more data. They're going to have to give a lot more data."
IAC is already listening. In its SEC filing Monday, Match Group updated its sections on user growth and future revenue with some new statistics about Tinder and its recent acquisition PlentyOfFish. Tinder now boasts 9.6 million daily active users and 583,000 paid members.
Wall Street's Love For Tinder
IAC became the majority stakeholder in Tinder when it purchased 10 percent of the company from investor Chamath Palihapitiya in 2014. That move sent Wall Street into a frenzy as reports came that the stake was valued at $500 million. The estimate was revealed to be on the high side upon a tweet from Palihapitiya with the hashtag "#wishfulthinking."
Yet Wall Street sees Tinder as central to Match Group's growth prospects. This year, Barclays lowered its 2016 estimates for Match's revenue because of the "likely timing of Tinder monetization."
Goldman Sachs also noted its disappointment. "Management reiterated its plan to focus product development to drive user growth at Tinder, rather than monetization," Goldman Sachs wrote in its third-quarter report on IAC's earnings.
Iac/Interactivecorp (IACI) Stock Price - Trailing 30 Days | FindTheCompany
Match Group Monday revealed that Tinder had approximately 9.6 million daily active users during September of 2015. These users spent more than 35 minutes per day using the app and swiped through 145 user profiles on average.
That statistic comes after nearly a year of Tinder not publicly touting active-user numbers. Instead, the site has often cited its user activity based on connections, or "matches," on the app. Speaking at the Web Summit in Dublin, Tinder CEO Sean Rad noted 9 billion matches in total, with 30 million more being added each day.
Match also has tried to raise hopes on projected revenue. The company updated its filing to include that it has sold only 2 percent of its ad inventory and expects to increase that percentage. Match also revealed that Tinder Plus, the company's premium option, now has 583,000 paid members, up from 519,000 in the last quarter.
"There are a lot of people complaining that with their portfolio and Tinder there must be cannibalization," Benchmark's Kurnos said. "They've proven that they can expand websites."
The Dating App Bubble?
But what resonates with consumers is ever-changing. None of the current popular dating and hookup apps -- Tinder, Hinge, Happn, Grindr -- were around just a few years ago.
Tinder, launched in 2012, failed to surface in a 2013 survey about online dating from Pew Research Center.
Match Group is continuously vetting and adding to its portfolio of dating apps. Only recently did Match complete its acquisition of dating app PlentyOfFish for $575 million.
IAC is counting on its knowledge and experience to expand the market. "We believe that our monetization know-how, developed over years across our portfolio, should help us meaningfully close that gap in the coming years," the company wrote in its latest SEC filing, in reference to developing the revenue models for Tinder and PlentyOfFish, just as it did for Match and OkCupid in years prior.
Iac/Interactivecorp (IACI) | FindTheCompany
© Copyright IBTimes 2023. All rights reserved.
FOLLOW MORE IBT NEWS ON THE BELOW CHANNELS