McDonald's Corporation Beats Quarterly Profit Expectations But Warns Of Flagging Sales For The Start of 2013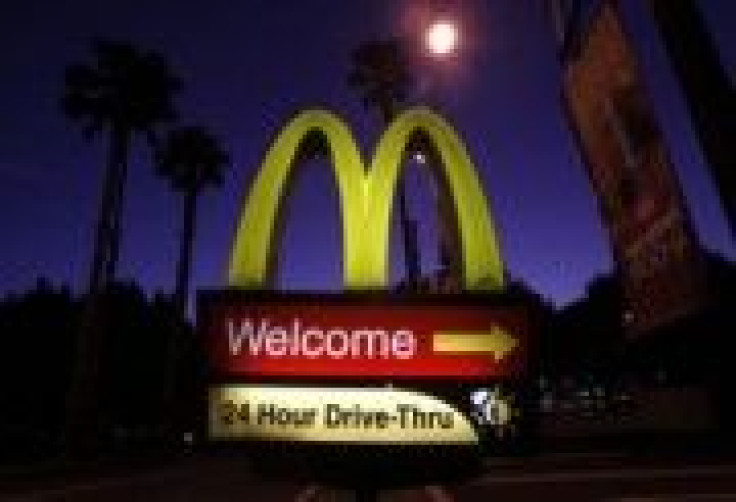 Riding on the success of its value menu, McDonald's Corp. (NYSE:MCD) announced earnings of $1.4 billion, or $1.38 per share, in its fourth quarter ended Dec. 31, beating Wall Street's expectations.
Analysts polled by Thomson Reuters were expecting, on average, EPS of $1.33.
But while the perennial stock favorite and consistent dividends payer saw profits rise 3.8 percent compared with same period the previous year, the world's largest restaurant chain warned that its global same-store sales -- a key retail industry measurement that excludes recently opened stores -- is expected to drop in January.
Total company sales grew only 0.1 percent in the last three months of the year. While U.S. consumers continued to boost Mickey D's revenue -- by 0.3 percent in the last quarter -- sales in Europe, Asia, the Middle East and Africa all declined.
In November, the Oak Brook, Ill.-based company registered its first monthly sales decline, of 2.2 percent, in almost 10 years, which led to the departure of Jan Fields, 57, as head of U.S. operations. Fields was instrumental in introducing healthier menu options, such as adding fruit to the Happy Meal item for children. Fields was replaced by Jeff Stratton, 57, in managing the company's estimated 14,000 U.S.-based restaurants, which make up about a third of the company's sales.
© Copyright IBTimes 2023. All rights reserved.