McDonald's McCafe' Coffee Is Now Going To Be In Grocery Stores Competing With Traditional Brands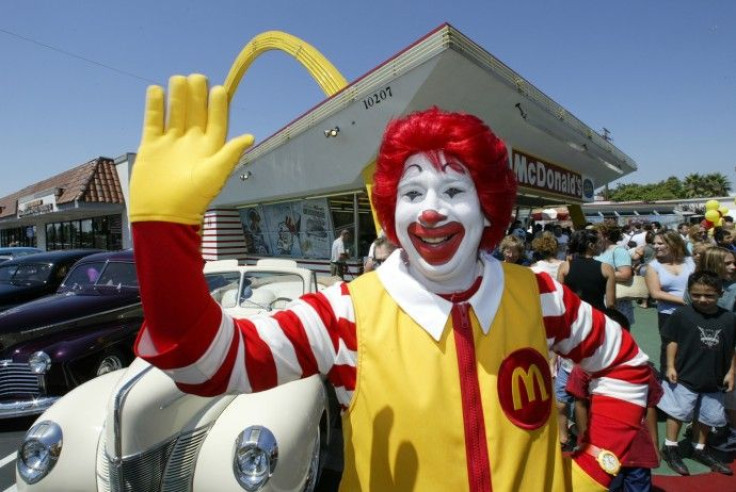 McDonald's Corp. (NYSE:MCD) wants a spot in your cupboard. The iconic American fast-food chain said Tuesday that it and partner Kraft Foods (NASDAQ:KRFT) will begin selling the McCafé brand of coffee sold in thousands of McDonald's restaurants across the country.
"We understand there is huge demand for at-home options and we've built great success with our McCafé coffee in restaurants. So, it was a natural next step to provide customers with McCafé coffee to enjoy in their own home," said Greg Watson, senior vice president, McDonald's U.S. Menu Innovation. "We have always been committed to serving delicious, high quality beverages at a value and we're happy to provide consumers another great way to enjoy McDonald's McCafé coffees."
The companies will sell the 100 percent Arabica coffee in 12-ounce packages as well as in on-demand single cups.
The move will pit McDonald's directly against Starbucks Corp. (NASDAQ:SBUX), which has been in grocery stores since 1998, when the company signed a deal with Kraft to distribute its Seattle's Best brand, but it has never been a big part of the company's U.S. revenues.
Taking the coffeehouse experience home -- where, ironically most people were drinking coffee before Starbucks took the concept mainstream, may provide the best prospects for long-term gains. If so, McDonald's and Starbucks will basically be making an old tradition new again.
© Copyright IBTimes 2023. All rights reserved.