McDonald's Expanding McCafe, Specialty Coffee Brands in Canada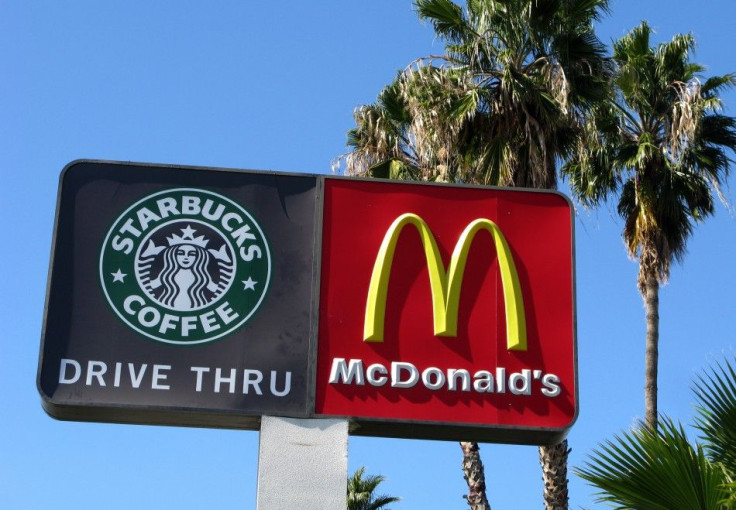 McDonald's Canada has begun a campaign in the country to challenge major coffee brands like Starbucks, announcing it would launch the McCafe brand as well as a new line of premium espresso-based coffees in most of its restaurants.
In just a few years, coffee has joined our iconic offerings like the Big Mac and World Famous Fries as a strong driver of the McDonald's business, John Betts, president and CEO of McDonald's Canada, said in a release from the company.
We see an opportunity to continue expanding our beverage platform and efforts to gain a greater share of the very sizeable Canadian beverage market.
With the announcement and expansion, McDonald's looks to capitalize on the growing Canadian demand for its coffee. McDonald's has doubled brewed coffee sales at its establishments in only two years, according to the statement. This year, it is projected to satisfy the caffeine fix of Canadians to the tune of nearly 200 million cups of coffee.
McDonald's was also influenced by the findings of a recent study conducted by Ipsos Reid, which revealed that 1.5 million adult Canadians would prefer ceding a year of retirement than their speciality coffee. And even more (1.6 million) were willing to skip an annual vacation to keep access to their daily jolt of specialty coffee.
The Ipsos Reid survey took place between Oct. 17 and 24.
One-hundred percent fresh ground Arabica beans for every cup and real fresh steamed milk are reasons to go to great lengths for our McCafe espresso coffees, said Joel Yahinsky, senior vice president and chief marketing officer of McDonald's Canada, in a statement.
But with the convenience and value McDonald's provides, Canadians can enjoy premium espresso coffee without having to compromise.
McDonald's will ramp up advertising to promote its new initiative. About 95 percent of Canadian homes (12 million Canadians) will receive a McCafe coupon booklet in the mail sometime in the next week. This includes a free small McCafe beverage and a buy one, get one free offer.
McDonald's has more than 1,400 restaurants open in Canada, 870 of which currently have the McCafe brand available for purchase. By the end of 2012, McCafe will expand to the vast majority of the more than 1,400 franchises throughout the country.
Among other results of the Ipsos Reid study, it found that more than 88 percent of Canadian coffee-drinkers consume specialty beverages. Forty-five percent of coffee drinkers would prefer specialty beverages if price wasn't a factor.
As for the effect the McCafe expansion could have on the company overall and its competition in the specialty coffee market, Betts brought back the McDonald's game-changing analogies. This time, it was the McMuffin.
The McCafe brand is a game changer for our business and the biggest initiative we've undertaken since we revolutionized the way people eat breakfast on-the-go with the introduction of the Egg McMuffin over 30 years ago, Betts said. We believe McCafe will drive our beverage and food business to unparalleled heights and solidify McDonald's as an indisputable leader in the Canadian quick-service restaurant arena.
© Copyright IBTimes 2023. All rights reserved.
FOLLOW MORE IBT NEWS ON THE BELOW CHANNELS