McDonald's Sales Continued Falling In November In US And Asia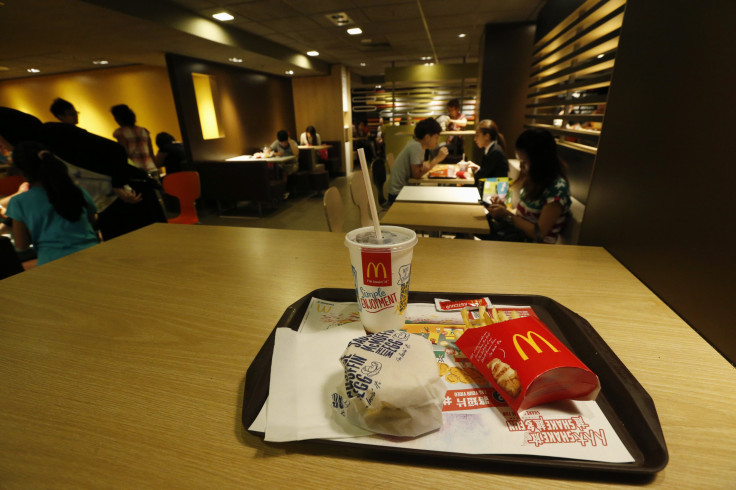 McDonald's reported Monday that a key global sales figure fell 2.2 percent in November, as U.S. sales keep falling and a summer meat scandal in China continues reverberating among customers in Asia. Sales in the U.S. fell 4.6 percent last month, sales in Asia/Pacific, Middle East and Africa fell 4 percent, and sales in Europe fell 2 percent from the same period last year at comparable stores.
"Today's consumers increasingly demand more choice, convenience and value in their dining-out experience," said CEO Don Thompson in a statement. "We are working to bring the McDonald's experience of the future to life for our customers to better deliver against these evolving expectations." McDonald's plans to improve its marketing, simplify its menu for faster ordering and customize stores to fit local cultures to increase relevance with customers.
In the U.S., McDonald's has been losing customers to fast-casual eateries such as Chipotle and Panera. The fast-food chain is trying to regain customers' trust and convince them their beef is real and good quality.
In July, an investigative report found that workers for Chinese supplier Shanghai Husi picked up Chicken McNuggets from the floor and slung them into processing machines until they passed inspection. McDonald's recalled the meat from its Chinese restaurants and suspended the supplier. In August, the company posted its worst monthly sales results since 2003. From July to September, McDonald's profit fell by 30 percent from a year earlier. And in October, McDonald's global sales fell 0.5 percent.
McDonald's said November sales were strong in Canada and Latin America but didn't report the figures. In Europe, positive sales in the U.K. were offset by weak sales in Russia, France and Germany.
© Copyright IBTimes 2023. All rights reserved.