Media Investigations Shine Light On Nexus Of Power And Money In Putin's Russia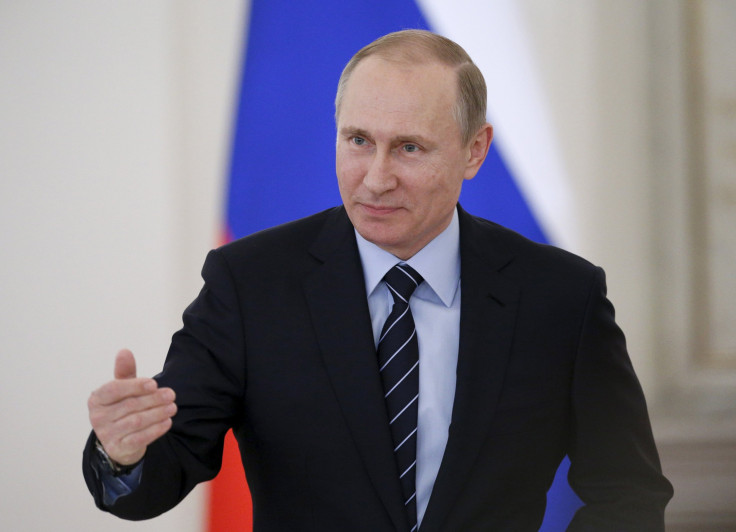 MOSCOW — What do a famous Russian musician born on a Pacific island and an obscure real estate manager from St. Petersburg have in common? Separate media probes into the Kremlin elite over the last week suggest the answer is simple: the trust of Russian President Vladimir Putin.
Investigative reporters who exposed the so-called Panama Papers allege that cellist Sergei Roldugin and property agent Grigory Baevsky are informal fixers for the Russian leader, running shadowy financial schemes that blur the boundary between private and state business.
It is no secret in Russia that businessmen close to Putin have amassed huge fortunes over the last decade, but turning the spotlight on Baevsky and Roldugin reveals how trusted insiders manage Putin's personal affairs and highlights the hidden money flowing in and out of the Kremlin.
"Power and property are one and the same [in Russia]," said Andrei Kolesnikov, an expert on Russian domestic politics at the Carnegie Moscow Center.
Putin's spokesman Dmitry Peskov has repeatedly denied any connection between Putin and the money apparently handled by Roldugin and Baevsky — and has accused journalists of attacking Russia. "It's the bacilli of Putinophobia that has infected Western society," Peskov said of the reports Tuesday.
The business affairs of Roldugin, who has known Putin since they were teenagers and who is godfather to one of his daughters, were exposed as a result of the release of more than 11 million documents from the secretive Panamanian law firm Mossack Fonseca. The documents showed offshore companies owned by Roldugin handled up to $2 billion and "profited from fake share transactions, bogus consulting deals, uncommercial loans and the purchase of underpriced assets," the BBC reported.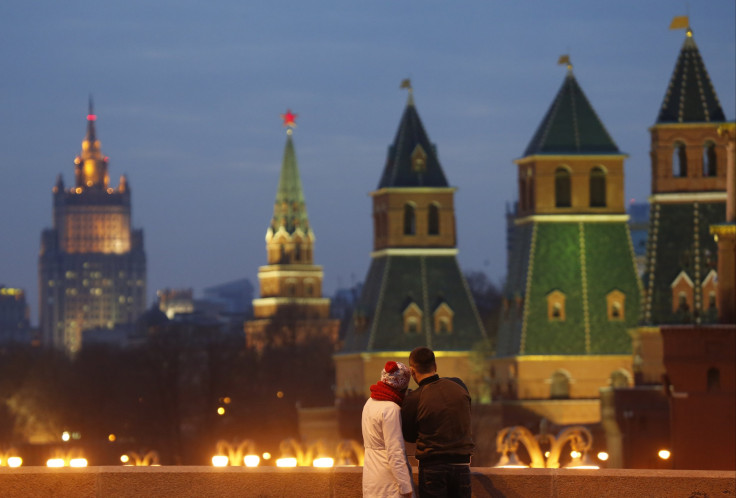 Roldugin, however, has always maintained he is neither wealthy nor a businessman. "I don't have millions," he told the New York Times in an interview in 2014.
With the firms allegedly owned by Roldugin tied to holdings in state companies and benefiting from unsecured loans from state-owned banks, the International Consortium of Investigative Journalists, the BBC and the Guardian newspaper, which all reported the Panama Papers, have said Roldugin is operating as a front man for Putin.
"In Russia, offshores are popular as a way of protecting and hiding proprietorship. In the West they hide taxes, we hide ownership," the Russian Vedomosti business daily wrote in an editorial Tuesday.
Baevsky apparently played a similar role to that of Roldugin, according to an investigation by Reuters published last week. Although much less is known about the 47-year old businessman, he was reportedly involved in real estate deals for women linked to Putin.
The women included Katerina Tikhonova, alleged to be Putin's daughter; the sister and grandmother of Olympic gymnast Alina Kabayeva, with whom Putin has been romantically linked; and a former international relations student who was photographed for a pro-Putin calendar in 2010.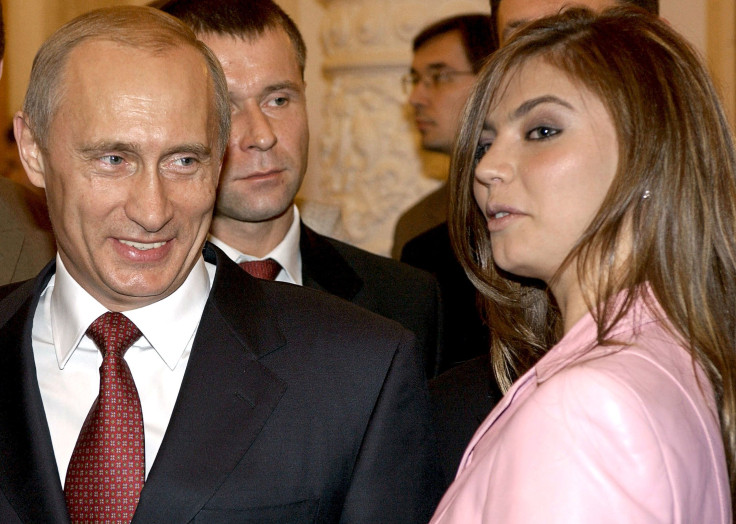 In both cases, Baevsky and Roldugin are portrayed as trusted interlocutors who handle Putin's financial affairs and allow him to remain unassociated, at least on paper, with possibly sensitive transactions.
Peskov and pro-Kremlin pundits have repeatedly pointed out in recent days that Putin's name is not mentioned anywhere in the documents leaked from Panamanian law firm Mossack Fonseca. But critics, and journalists involved in reporting the documents, said this isn't surprising.
"There is no direct mention of Putin and I doubt his name will ever appear in any database. But the money goes through his friends to Roldugin and then goes to pay for his palaces — that's how these things are done," Drew Sullivan, the editor of the Organized Crime and Corruption Reporting Project, a group that worked on the Panama Papers, told the RBC news website Tuesday.
Baevsky and Roldugin have both been linked to other powerful figures allegedly occupying key roles in Putin's inner circle — in particular Arkady Rotenberg, valued at $1.4 billion, and Boris Rotenberg, estimated to be worth $950 million.
The Rotenbergs were among the first businessmen to be sanctioned by the United States and European Union in the wake of Russia's 2014 annexation of the southern Ukrainian region of Crimea. "Both brothers have amassed enormous amounts of wealth during the years of Putin's rule in Russia," the U.S. Treasury said when it included them in an initial round of penalties.
Baevsky founded a housing community with the Rotenbergs in 2006 and worked at Arkady Rotenberg's investment vehicle between 2011 and 2014, according to Reuters. An offshore company owned by Roldugin received significant, unsecured loans from companies linked to Arkady Rotenberg, the BBC reported.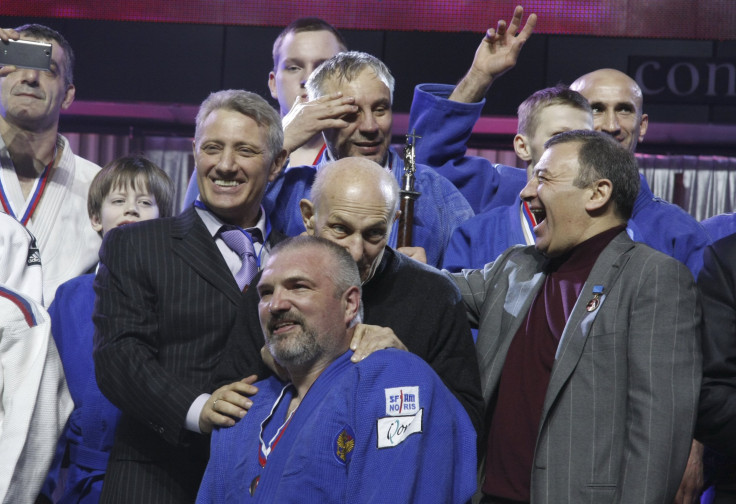 Arkady and Boris Rotenberg are part a group of businessmen with personal ties to Putin who have climbed rapidly up the ranks of Russia's richest people in the last decade. Yuri Kovalchuk, valued at $650 million by Forbes magazine, is also known to have a close relationship with Putin. He is the owner of Bank Rossiya, which is under sanctions and was described by the U.S. as the "personal bank" for senior Russian officials. Bank Rossiya allegedly funded many of the deals that were channeled into Roldugin offshore holdings.
Kovalchuk and the Rotenbergs all deny their relationships with Putin have given them an advantage doing business in Russia.
In recent years some analysts and journalists have engaged in a game of trying to put a figure on Putin's personal wealth — often estimating it amounts to billions of dollars. But this has been little more than guesswork.
Most experts say Putin's access to money is more likely to be dependent on his position within the Russian elite and the power that this bestows on him.
"The real currency in Russia is not money but power — and the latter can buy the former, but not necessarily the other way around," Mark Galeotti, a professor at New York University, wrote in an article published Monday by Vox.
"Money can be moved, hidden, willed to your kids. Power, though, is something active, ephemeral, needing constantly to be refreshed and reasserted. It is something you either have or you don't."
FOR FREE to continue reading
✔️ Unlock the full content of International Business Times UK for free
offer available for a limited time only
✔️ Easily manage your Newsletters subscriptions and save your favourite articles
✔️ No payment method required
Already have an account?
Log in
© Copyright IBTimes 2023. All rights reserved.