Official Silence In Russia Over Putin Allegations In Panama Papers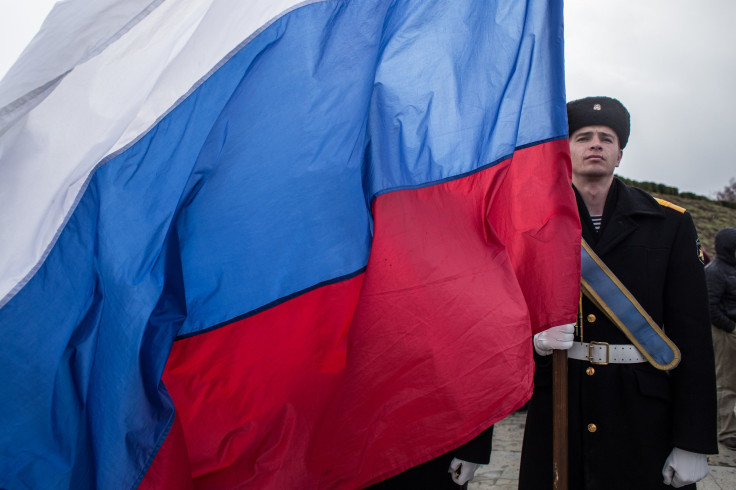 MOSCOW — State-owned Russian media was silent Monday over documents allegedly showing a multi-billion dollar money-laundering scheme run by close associates of President Vladimir Putin. The information emerged as part of a leak of confidential material from secretive Panamanian law firm Mossack Fonseca.
The 9 a.m. news bulletin on Russia's leading state-owned Channel One television channel contained items on recent fighting in the South Caucasus, allegations of doping in British sport and Russian de-mining experts in Syria — but nothing on the network of offshore companies apparently tied to Putin and other Russian officials.
The allegations were covered in detail by Russia's small group of independent media outlets and there were brief reports about the allegations by Russian news agencies, but state-controlled television — how most Russians get their news — almost completely ignored the story.
The Kremlin's English-language channel, RT, carried a brief report on the leak Monday on its homepage, with no direct mention of a connection to Putin.
State-owned television channel NTV broadcast nothing on the story Monday. State-owned television Rossiya 24 ran a short online story on the Mossack Fonseca documents and the implications for international sporting stars.
No high-level Russian officials made any comment Sunday or Monday morning on the allegations contained in the so-called Panama Papers.
Putin's spokesman Dmitry Peskov said last week that Russia was expecting an "information dump" that he characterized as an attempt to discredit Putin and his friends. Russia's Novaya Gazeta newspaper reported Sunday that Peskov himself may have broken Russian law through an offshore company owned by his wife, Tatiana Navka.
The documents released by the International Consortium of Investigative Journalists appear to show over $2 billion being channeled through offshore companies in a scheme that implicates Bank Rossiya, which is run by an old friend of Putin's, as well as prominent cellist Sergei Roldugin, an acquaintance of Putin's for over 40 years and godfather to one of his daughters.
Firms linked to Roldugin "profited from fake share transactions, bogus consulting deals, uncommercial loans and the purchase of under-priced assets," the BBC reported Sunday citing the Panamanian documents.
At least 12 other senior current and former Russian officials have been implicated by the leak, Russia's RBC website reported.
While some Russian businessmen say they use offshore companies as a way of protecting their assets, many use a series of foreign shell companies as a mechanism to hide beneficial owners and the origin of money. Despite official rhetoric about battling graft, corruption remains widespread in Russia. Last year the country was placed 115th out of 167 countries in Transparency International's corruption perceptions index.
In a landmark speech in December 2012, Putin called for the "de-offshorization" of the Russian economy and in 2015 a law came into force that tightened reporting requirements and increased the tax burden for offshore income.
© Copyright IBTimes 2023. All rights reserved.
FOLLOW MORE IBT NEWS ON THE BELOW CHANNELS