Meek Mill, Drake Diss Song: White Castle, Burger King Add Their Beef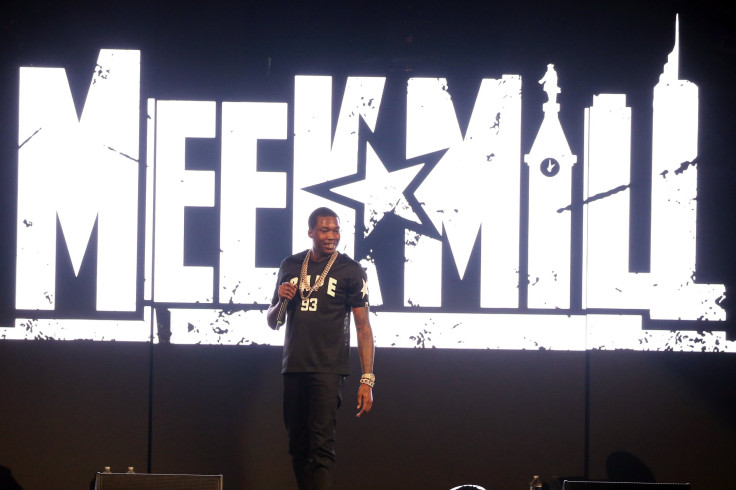 The beef between Drake and Meek Mill has taken social media by storm this week. So much so, that even fast-food chains like White Castle and Burger King are throwing their beef into the mix.
White Castle jumped into the fray showing off their chicken rings and taunting Meek Mill on Twitter Friday. Whataburger, a fast food chain generally found in the South, also took to Twitter and got involved in dissing Meek Mill.
Burger King seemed to start the Twitter trend on Wednesday, but unlike the prior two tweets, Burger King chose to keep its message neutral, while displaying a picture of their Whoppers.
The feud started when Meek Mill took to Twitter on July 21 and told people not to compare him to Drake because Drake doesn't write his own raps. Drake was recently featured on Meek Mill's song "R.I.C.O." off his new album, "Dreams Worth More Than Money."
Drake released "Back to Back Freestyle" Wednesday. In the rap, Drake calls out Mill for his spot on Nicki Minaj's "Pinkprint Tour," saying: "You love her then you gotta get a world tour/ Is that a world tour or your girl's tour?/ I know that you gotta be a thug for her/ This ain't what she meant when she told you to open up more."
Meek Mill responded to Drake's diss song on Thursday with his song "Wanna Know." "Wanna Know" samples the entrance music of WWE's The Undertaker and was produced by Jhalil Beats and Swizz Beats. Mill continues to take shots at Drake for supposedly not writing his own raps and even took a shot at Drake saying he the Toronto-born rapper was "peed on."
According to TMZ, the urination allegations stem from an incident that occurred in 2010. Drake was said to be attending a star-studded screening of "Takers." According to TMZ's sources, a close friend of T.I.'s, nicknamed Cap, had one too many drinks during the event and found himself in a dispute with Drake over who was sitting where. He then proceded to urinate in the aisle of the theater, getting urine on the rapper.
© Copyright IBTimes 2023. All rights reserved.