Megaupload Founder Kim Dotcom's US Extradition Hearing Begins In New Zealand, Could Last For Weeks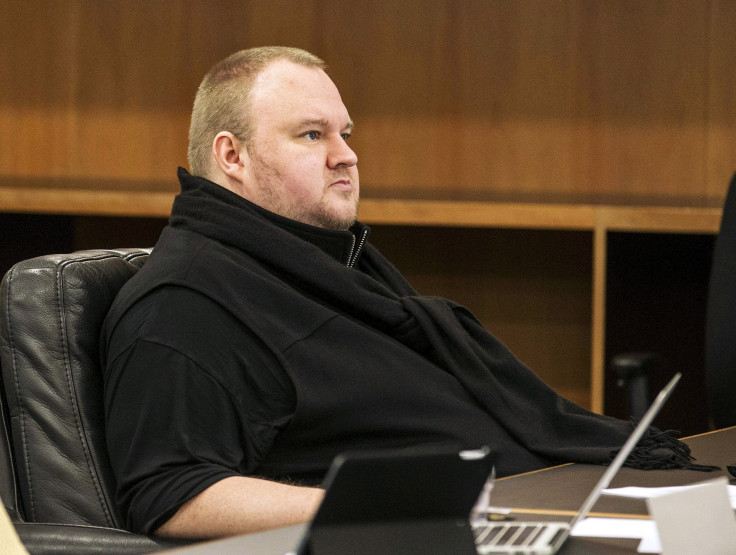 Internet entrepreneur Kim Dotcom's long-awaited extradition hearing began Monday in Auckland, New Zealand, and is expected to last about three to four weeks, according to reports. The United States is trying to extradite Dotcom over alleged copyright infringement, racketeering and money laundering in connection with the Megaupload file-sharing site he founded in 2005.
U.S. authorities want to bring Dotcom and three other Megaupload executives to Virginia to face trial for crimes that cost film studios and record companies more than $500 million. They are also accused of generating over $175 million by allowing users to store and share copyright material. According to BBC, prosecutors need to prove that a crime was committed in both the U.S. and New Zealand in order to initiate an extradition treaty.
"This case is not just about me. This case is about how much control we allow US corporations and the US government to have over the Internet," Dotcom said on Twitter before proceedings began.
In January 2012, authorities raided the German-born's Auckland home, shut down his site Megaupload and arrested him. Following this, the 41-year-old was reportedly barred from leaving the country or venturing over 50 miles from his mansion. He was also asked to report to police twice a week.
"The U.S. ... took down the entire Megaupload site, went ahead and froze all their assets and did this with great publicity and public fanfare and did it in coordination with the very powerful force in the United States, from Hollywood," Dotcom's lawyer, Ira Rothken, told Reuters. "We feel as though Kim Dotcom ... will not have a fair procedural playing field because he won't have any assets with which to mount a defense for the largest copyright case in history."
© Copyright IBTimes 2023. All rights reserved.