Is Meghan Markle Pregnant Again? When Will Duchess Announce Baby No. 2?
Meghan Markle and Prince Harry are expected to have a second baby soon.
The bookmakers believe that the Duke and Duchess of Sussex will be having another bundle of joy in a year or two. Bookmaker Coral believes that the baby announcement could be made as soon as this year.
The odds of Prince Harry and Markle welcoming Archie's sibling next year have been slashed to 5/4. Some believe that the baby news may arrive by the end of 2019 with odds of 8/1. Meanwhile, punters can get odds of 2/1 for 2021 and 5/1 for 2022.
"Meghan and Harry are in the very early days of parenthood but we're convinced that baby Archie won't be their only child," Harry Aitkenhead from Coral said. "We make 2020 the favourite for the year that they announce they are expecting a second child."
"The new Royal arrivals have been arriving thick and fast over the last few years and it is 8-1 that Meghan announces before the end of the year that baby number two is on the way."
Aside from Markle, there are rumors that Kate Middleton and Princess Eugenie may be pregnant as well. Many are also looking forward to hearing the Duchess of Cambridge and Princess of York's baby announcement.
The Duke and Duchess of Cambridge are already parents to three adorable children. Many believe that an announcement for their fourth baby will happen sooner than later.
The odds of Prince William and Middleton having another baby after Prince Louis have been slashed to 7/2. The odds of the couple making a baby announcement have been slashed from 6/4 to 5/2 after visiting Prince Harry and Markle's newborn son, Archie.
On the other hand, many are convinced that Prince Andrew and Sarah Ferguson's youngest daughter is already expecting. On Maundy Thursday, Princess Eugenie joined Queen Elizabeth II in her engagement and she was photographed with what appeared like a baby bump underneath her floral Erdem dress.
In addition, a few days ago, Princess Eugenie was spotted leaving George Restaurant in another floral dress which convinced many that she's expecting since "floral prints" could reportedly disguise a baby bump.
Princess Eugenie sparked the pregnancy rumors even more as she was holding a bouquet of flowers and seemed to hold it in a way to cover her stomach.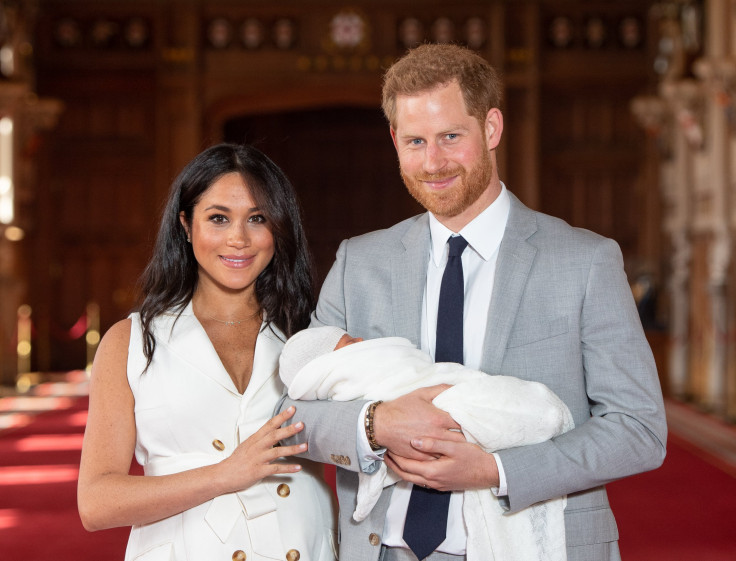 © Copyright IBTimes 2023. All rights reserved.