Men Throw Acid At Teenage Girls Walking to School in Afghanistan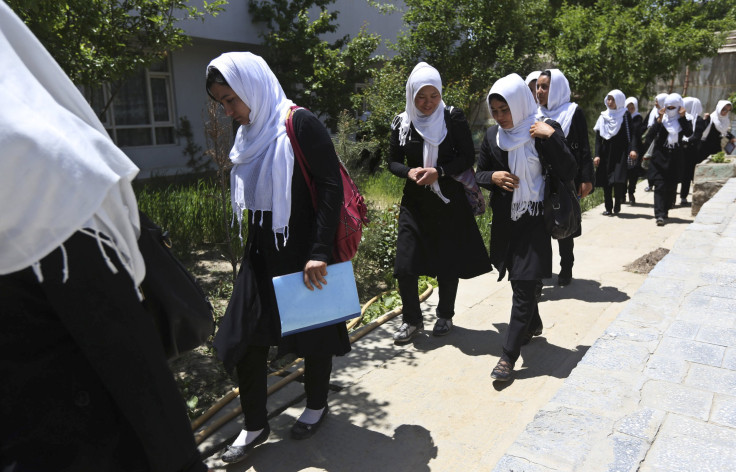 Two unidentified men on motorbikes attacked three teenage girls on their way to school in Afghanistan on Saturday. The men threw acid in the girls' faces and told them it was punishment for going to school, CNN reported.
The attack happened in Afghanistan's western Herat province, where the girls attend one of the biggest schools in the city. The girls, ages 16 to 18, were originally admitted to Noor hospital, but their parents have since taken them elsewhere, CNN reported.
Two of the girls were left in critical condition from the acid attack, according to Noor hospital head Jamal Abdul Naser Akhundzada, CNN reported. According to Akhundzada, the attackers said, "This is punishment for going to school," after throwing acid at the girls.
Afghan girls attending school have been a target of terrorist groups in the country and have been attacked in the past. In 2011, the United Nations, according to CNN, had reported 185 documented attacks on schools and hospitals in Afghanistan, with a large number of those attacks coming from armed groups who oppose girls' education.
Razia Jan, a founder of a girls' school outside of Kabul, told CNN in 2012 that the day she opened the school, people threw hand grenades and killed 100 girls. In May, Pajhwok Afghan News reported another incident in which students were poisoned at another Afghan girls' school.
"It is heartbreaking to see the way these terrorists treat ... women," Jan told CNN. "In their eyes, a woman is an object that they can control. They are scared that when these girls get an education, they will become aware of their rights as women and as a human being."
A spokesman for the provincial police chief said that police were working hard to find the attackers, CNN reported.
© Copyright IBTimes 2023. All rights reserved.