Men In US Special Operations Forces Believe Women Are Not Good At Commando Jobs: Surveys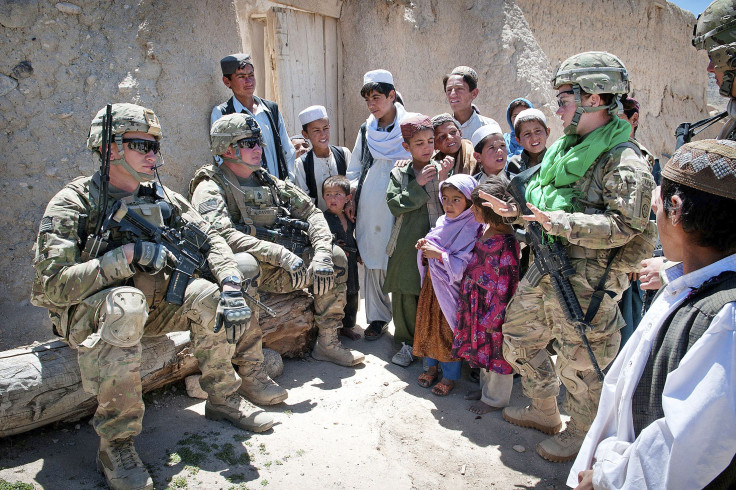 Men in U.S. special operations forces believe that their female counterparts are not capable enough to meet both physical and mental demands of commando jobs, the Associated Press (AP) reported, citing surveys based on interviews and internal documents.
According to surveys conducted among personnel, there are "major misconceptions" within special operations about whether women should be appointed for male-only jobs. Some male officials even fear that the Pentagon could lower its standards to incorporate women into its elite units. There are also concerns that authorities could "capitulate to political pressure, allowing erosion of training standards," AP reported, citing one document.
Researchers have found that the concerns were not limited to men and could also be found among women in special operations jobs. Dan Bland, force management director for U.S. Special Operations Command, told AP that the survey results have prompted the authorities "to do some different things in terms of educating the force."
The main survey approached about 18,000 people -- among 68,800 people serving in the command -- who work closely with women, and about 50 percent of them responded saying they were skeptical that women can do their job properly. One of the surveys found concerns among personnel that sexual harassment or assault could increase if women were appointed in some jobs.
In 2012, Pentagon lifted the ban on employing women in combat jobs, but allowed the military services to use gradual process to integrate women in male-only positions. In January, the U.S. Navy opened its submarine service to enlisted women officers. The full integration of women from the enlisted ranks is scheduled to begin in fiscal year 2016 after the necessary training process is completed.
The latest survey are Pentagon's effort to include women in all military combat positions, AP reported, adding that by January 2016, the U.S. military must open all combat jobs to women, or explain why any position should remain male-only.
About 7,200 positions within the special operations forces are currently open to women, including combat jobs in the 160th Special Operations Aviation Regiment, a specialized unit that operates behind enemy lines at night.
Deborah Lee James, the U.S. Air Force Secretary, told AP in November last year that she wanted to open up all jobs in the service to qualified candidates regardless of gender.
"That is to say, whatever the standard is, it would be the same for men and women," AP quoted James as saying.
© Copyright IBTimes 2023. All rights reserved.
FOLLOW MORE IBT NEWS ON THE BELOW CHANNELS