MH17: Airlines Avoiding Eastern Ukraine Airspace After Malaysia Airlines Crash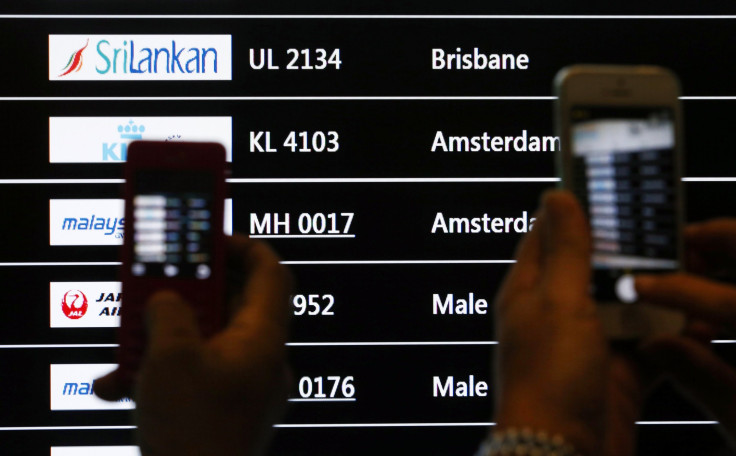 In response to the suspicious crash of a Malaysian airliner in eastern Ukraine Thursday afternoon, several airlines are already avoiding flying over the region.
According to Reuters, Air France has ceased flying over the region. Russian airline Transaero and Germany's Lufthansa, Europe's largest air carrier, also announced that they will be avoiding the area.
The British Department of Transport released a statement saying that flights currently in the air are "being routed around the area by air traffic control in the region," reports the BBC. Pilots for air carriers worldwide are being advised to avoid flying into the region, the department added.
A spokesman for Turkish Airlines said all of the carrier's flights would stay clear of Ukrainian airspace.
Flight MH17 crashed close to the village of Grabovo. The region is currently under the control of armed pro-Russian separatists. The Ukrainian government is accusing the rebels and their Russian backers of shooting down the plane, but this is not confirmed.
The Boeing 777 was traveling from Amsterdam to Kuala Lumpur. In a statement, Malaysia Airlines confirmed that the plane went missing on radar.
"Malaysia Airlines confirms it received notification from Ukrainian ATC [air traffic control] that it had lost contact with flight MH17 at 1415 [GMT] at 30km from Tamak waypoint, approximately 50km from the Russia-Ukraine border," the carrier said.
The Boeing 777 was carrying 280 passengers and 15 crew. All on board the flight are believed dead.
The incident came several months after European Aviation Safety Agency issued warnings to airlines to avoid airspace over Ukraine, specifically over regions of Crimea. Those warnings, which were issued in April, were due to concerns that two different services might be controlling the airspace in the area, following Russia's seizure of Crimea in March.
"It is unsafe if more than one Air Traffic Service provider is in charge of one single Flight Information Region (FIR); no compromise can be made with the safety of the flying passengers," Patrick Ky, executive director at EASA, said.
A map of alternate routes was also published by Eurocontrol, the European air traffic management agency.
In April, the U.S. Federal Aviation Administration also issued a warning prohibiting pilots from flying over Crimea, the Black Sea and the Sea of Azov. At that time, the FAA's concern was also related to worries about "conflicting air traffic control instructions" from Ukrainian and Russian flight authorities and the possibility that a civil aircraft could be misidentified. Military actions was named as a reason for flights being prohibited in the area.
CNN speculated that the pilot of MH17 may have changed his route, flying over the disputed territory, in order to avoid a weather system.
© Copyright IBTimes 2023. All rights reserved.
FOLLOW MORE IBT NEWS ON THE BELOW CHANNELS