MH370: Australian PM Says Search For Missing Aircraft Can't Go On 'At This Intensity Forever'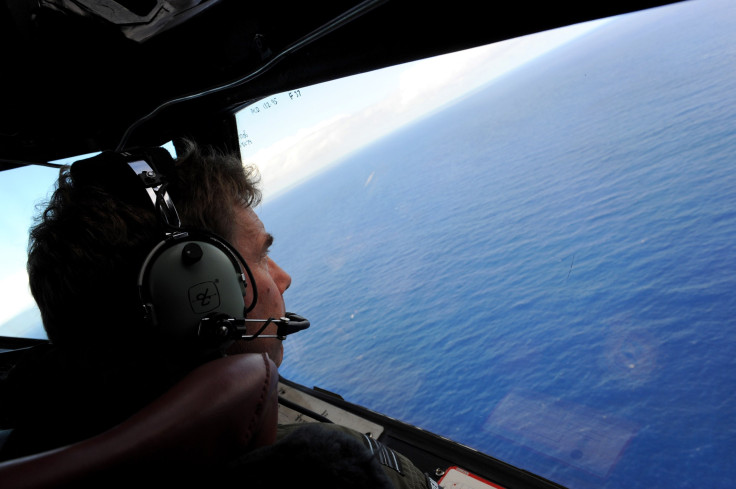 Only days ahead of the first anniversary of the disappearance of Malaysia Airlines Flight MH370, Australian Prime Minister Tony Abbott suggested Thursday that the search for the missing aircraft is likely to be scaled back. Earlier this week, Australia's government had denied reports that talks were ongoing to call off the search for Flight MH370.
"My pledge is that we are taking every reasonable step to bring your uncertainty to an end," Abbott told families of the passengers, during an address to the nation's parliament, according to the Sydney Morning Herald.
"I can't promise that the search will go on at this intensity forever," he said, adding: "I do reassure the families of our hope and our expectation that the ongoing search will succeed."
Australia has been spearheading an international search effort for the missing airliner, which disappeared on March 8, 2014, while on a scheduled flight from Kuala Lumpur to Beijing with 239 passengers on board.
The search operation, which is focused on an approximately 24,000 square-mile region, 1,000 miles off the western coast of Australia, is being jointly funded to the tune of $93 million by both Australia and Malaysia, the BBC reported. However, the search operation has so far failed to make any significant headway in locating the missing plane.
The agency coordinating the search, the Australian Transport Safety Bureau, had previously said that a decision on how long the search would continue was up to the Australian and Malaysian governments, Agence France-Presse reported.
The aircraft's disappearance was the first in a slew of aviation disasters to befall Asian airlines in 2014. Another Malaysia Airlines flight, MH17, was shot down over eastern Ukraine in July, killing all 298 people on board. On Dec. 28, AirAsia Flight 8501 crashed into the Java Sea, killing all 162 people on board.
© Copyright IBTimes 2023. All rights reserved.
FOLLOW MORE IBT NEWS ON THE BELOW CHANNELS